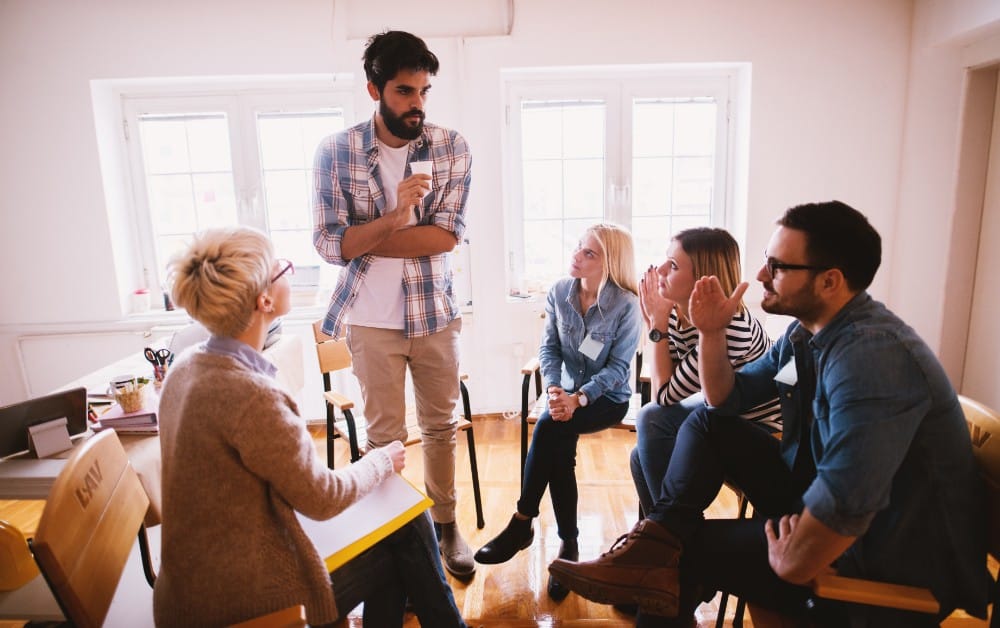 Why Going to 90-Day Rehab is Only the Start of the Recovery Journey
Going to rehab is a challenging decision for people with addiction. It means giving up an old way of life for a new one and embracing the decision to enter recovery. The start of the recovery journey is filled with ups and downs, but it takes time to process substances out of the system through detox and complete a rehab program. People who look at 90-day rehab programs spend more time focusing on rebuilding their life in sobriety and are more likely to succeed in recovery when they leave rehab for many reasons. Find out why 90 days can be the beginning of a great recovery journey
Entering Treatment
Rehab is a process of discovery for the person in the program as well as the friends and family. Addiction treatment should be personalized to each individual. One-time treatment is usually not enough to help someone stay sober. They need a lot of support to help them navigate recovery. Chronic addiction can include relapses and going back to drug use when the person is not ready. There needs to be elements of behavioral therapy, training on drug abuse, group, and family therapy, along with medications. Rehab can take place in many settings, depending on the person's needs. Long-term rehab can take place at an inpatient drug rehab center or facilitated as an outpatient program. A 90-day program is structured in this way:
Help the person detox

Offer support from licensed professionals who have experience treating addiction, specifically multiple times in rehab (for those who relapse)

A safe, serene space in which to recover from addiction without worrying about the stress of home life interfering

Recognizing the need for change and identifying barriers to sobriety

Owning personal responsibility for the current situation

Applying the recovery principles to relationships, personal life, and sobriety

Reintegration strategies
With all these factors in place, 90 days is an ideal amount of time for many people to experience all that treatment has to offer and make it 'stick' before they head out into their home life and world they came from.
After 90 Days
Regular check-ins with someone after 90 days should be mandatory for someone post rehab to ensure they are following up on their recovery program. Some of the ways a person can follow up post-rehab include:
Outpatient rehab: a structured program where they practice relapse prevention skills, problem-solving, family dynamics, and more

Transitional living program: a structured group home to help them return to sober living in a safe space to learn how to live on their own

Aftercare: checking in with a group in therapy or some other space to discuss challenges they face and receive encouragement

Other monitoring programs: designed with the rehab facility to set and achieve goals and help overcome challenges
Post 90-day treatment, a person often finds they are more able to navigate the triggers and cravings that come up in their daily life. They also form lasting, healthy relationships and have time to work out issues related to addiction. With opportunities to develop coping skills, they can find ways to move beyond their addiction and into a healing space where addiction is not the drive any longer. The journey is for a lifetime, but with the support and resources, a person can leave rehab feeling more secure than ever about their (sober) future.
The Palmetto Center is based on a Therapeutic Community model. We help people learn how to live free of addiction. We encourage people to participate in our 90 day program to get the stability and support they need for the long haul of recovery. Our program provides special focus for professionals including chiropractors, nurses, doctors, lawyers, and more who need help with addiction recovery. Call us to find out more: 866-848-3001.