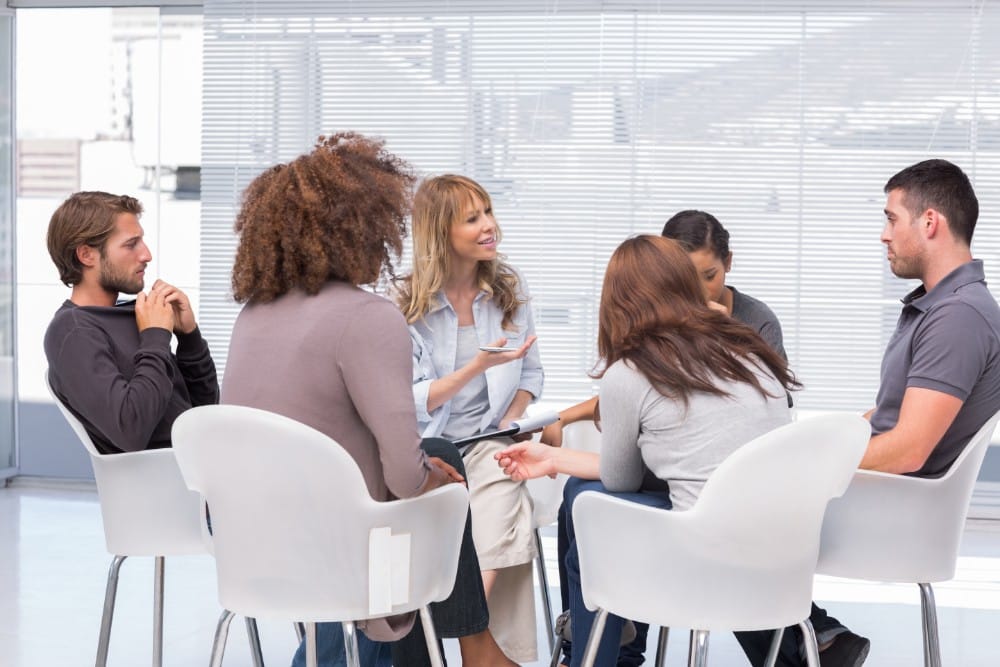 Learn More About the Differences Between 30 and 90 Day Treatment Programs
Addiction treatment can be daunting to consider when looking at all the options. Deciding between 30-day and 90-day treatment programs can also be difficult. It helps to understand the main differences between the programs to be able to choose the right duration of time for the individual's situation.
Deciding Between Programs
Shorter programs may seem more appealing to some people, especially when it comes to executives or others who don't want (or cannot) leave their lives for a long period of time. There needs to be more than just support group meetings and therapy to help get past addiction, but residential care programs seem too long. The choice between 30 and 90 day program is difficult but it helps to understand how the shorter program versus longer one works to know if it is the right one.
30 Days
The standard of care for many people who attend rehab is 30 days. The concept is encouraged by insurance companies who may be willing to pay for a shorter stay. Thirty days, in some people's minds, seems long enough to complete detox, get some help under observation, and become stabilized enough to return home.
Challenges of 30-day treatment are caring for co-occurring disorders and helping the person therapeutically move forward in spite of their struggles. With a foundational 30-day program, a person can start looking at root causes and begin moving forward with a better sense of momentum towards healing

30-day programs typically work best when a person does not need extensive drug detox, have co-occurring disorders, or is not a long-time, chronic drug or alcohol abuser who needs additional support to get on their feet beyond 30 days
90 Days
Research is demonstrating the greater need for 90-day treatment for individuals with addiction. This can lead to better long-term outcomes for the individual and their families. Taking at least three months in treatment can reduce or stop their drug use and result in better outcomes with longer durations of treatment. Relapse rates decline when people attend rehab for 90 days. They are more effective because:
The person has more space between detox and therapeutic work

Moving through treatment phases is less rushed

Medical pieces can be evaluated at length and more support provided, including medication changes as needed

Implementation of what's learned in treatment is more difficult. Within 90 days, a person can refine solutions to implement in their life and move towards integrating it into their life

People who benefit often experience extensive support for detox, co-occurring mental health disorders, and relapse prevention
Flexibility and Continuum of Care
One of the biggest reasons to choose 90 days of treatment is for the flexible options and continuity of care. Getting into a 90-day program provides for lengthening or shortening the time and assess progress as you go along. Staying past 90 days may be an option for those who want to consider it. Comprehensive care is the key to making sure a person stays sober in recovery. Transitional services are provided so a person can create a life free of drugs and alcohol. Choosing the right program is key to finding lasting sobriety and living a healthier life in recovery.
There are no predetermined lengths of stay at our recovery center — instead of the typical 30-, 60- or 90-day programming, we offer flexibility based on each client's progress through recovery. Staff and clients at Palmetto work together during their residential stay to assist each community member in moving through the four phases of addiction treatment. Each client is given an explanation of the assignments to be achieved in each phase in order to successfully complete the corresponding phase. Phase advancement is then based on assignment completion and notable behavior, along with emotional and spiritual changes. Staff and patients meet weekly as a general community to consider each person's request for phase advancement. It is important to understand that residential treatment is designed to be temporary — the goal of treatment is to allow individuals affected by addiction a chance to reintegrate into daily life as productive and fulfilled members of society. Please contact our team with any questions about length of stay or to learn more about our options for continuing intensive outpatient care.
The Palmetto Centerprovides 30, 60, or 90 days of treatment. We provide flexibility for each person depending on their situation. Every person's situation is treated with careful observation and assistance to help them move through the four phases of addiction treatment. Our goal is to help you retain a chance to reintegrate into daily life back home.  Our program provides special focus for professionals including chiropractors, nurses, doctors, lawyers, and more who need help with addiction recovery. Call us to find out more: 866-848-3001.