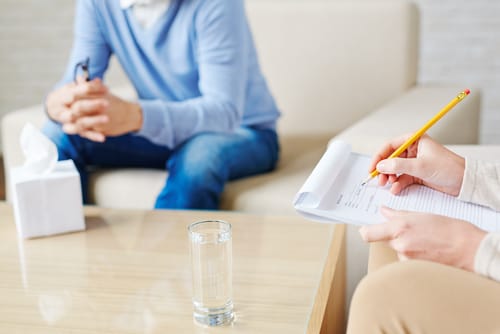 Why Are Cross and Co-Occurring Addictions So Challenging?
Cross-addictions occur when people with addiction switch back and forth from one addiction to another. When people with addiction are unable to use their primary addiction for self-soothing or dissociation, they switch to a secondary addiction. Co-occurring addictions may occur when people with addiction engage in multiple addictions simultaneously. Learn more about the challenges of these two types of addictions and how to heal them in recovery.
How they Work
Cross- and co-occurring disorders need not always be addictions. Sometimes addiction is not present at all. An individual may be suffering from post-traumatic stress disorder (PTSD) coupled with attachment deficit disorder. Sometimes there is one mental health disorder and one addiction. A person may suffer from chronic depression coupled with drug addiction. One disorder often leads to another, especially with addictions. Survivors of early-life trauma are more susceptible to all forms of addiction. Addictions often lead to and/or exacerbate depression and other mental health issues.
Prevalence of Cross- and Co-Occurring Disorders
Several studies have shown cross-and co-occurring disorders are common among people with love and sex addiction. People with love addiction most commonly struggle with cross- and co-occurring disorders with drugs, alcohol, smoking, gambling, spending, work, and exercising. Eating disorders may be common as well as depressive and anxiety-related issues. People with love addiction typically present in treatment seeking help with secondary issues. Love addiction may be diagnosed as something else as a result, especially for women.
Why it Happens
People with love addiction are not the only people prone to these issues. All addictions are based on a desire for self-soothing, emotional numbing, and dissociation. People with addiction struggle with emotional discomfort and use substances to cover up hard things and traumatic memories. The brain becomes changed by addiction and the excitement and intensity of experiences they desire keeps growing. They may want substances and behavior as a way to disinhibit behavior that facilitates love addiction or an enhancer that magnifies the effects of love addiction.
Whatever the case may be, a person with cross- and co-occurring disorders must have extra support for their issues with a therapist and recovery groups that can offer help through this journey in recovery.

For more than 25 years, Palmetto Addiction Recovery Center has been devoted to helping those who are struggling, to find serenity and recover. With a focs on holistic treatment for the physical, emotional, and spiritual, our program effectively rebuilds and heals what has been broken by addiction. For information on our addiction treatment program in Louisiana, call us today: 866-848-3001