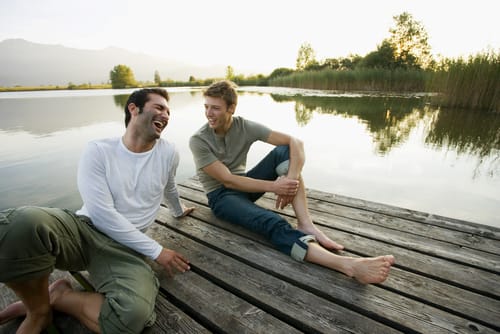 Who Can Be Trusted When in Recovery?
Figuring out who is reliable in recovery can be a tricky endeavor. Finding out who to trust may be a matter of rebuilding your life brick by brick, like a new foundation being laid for the future. If you are in recovery, you likely have encountered situations that broke trust. Others let you down, you let them down. As you work through recovery, you relive and have some of the most vulnerable moments of your life. That is when you need trustworthy people the most.
Circle of Trust
How do you go about finding trustworthy people in recovery is the tricky issue. As you work on building those relationships, it starts with healthy boundaries. It also involves some emotional risk and steady investment in trust-building. The following are ways of building circles of trust:
Trustworthy fences. It is essential to find people in whom you can trust. They provide support you need during hard times. It is essential to set boundaries. You need to share struggles but don't need to share all the details with everyone. It is okay to limit what you say in meetings. All your co-workers don't need to know the ins and outs of your broken marriage. Being open is healthy, but over-sharing with those who may not have your best interests at heart is not helpful.

Bridge-building. Now is the time to find those trustworthy individuals. One will be a sponsor. This should be someone who has demonstrated they are in a good place in recovery and will be a good mentor for you. You should be able to share your thoughts, memories and details with them. Another member of your circle could be a therapist. In addition, find two or three friends to surround you. It helps if they are also in recovery but don't choose anyone not sober. You need people to provide good, sound advice.

Trustworthy Investments. Even after you've found a select few people to trust, it is a challenge. You have to be vulnerable with them and rebuild trust. Maintaining healthy relationships requires investing in yourself and in them. It involves giving and taking. If you have been burned in the past, the process can be even harder. It takes time but slowly you can learn to rebuild what has been broken. You can invest in trust and learn to invest in those who are worthy.
The biggest barrier to finding people in whom to trust is discerning who has good intentions. If you have a funny feeling about a person, that they are not totally trustworthy or honest, or honorable in their intentions, it may be a red flag to be cautious. The last thing you want to experience is someone taking advantage of you in early recovery. Try focusing in on how you can get on the right path in recovery before you try to meet tons of new people. Find a few trusted compadres and build your circle outward from there.

For more than 25 years, Palmetto Addiction Recovery Center has been devoted to helping those who are struggling, to find serenity and recover. With a focus on holistic treatment for the physical, emotional, and spiritual, our program effectively rebuilds and heals what has been broken by addiction. For information on our addiction treatment program in Louisiana, call us today: 866-848-3001