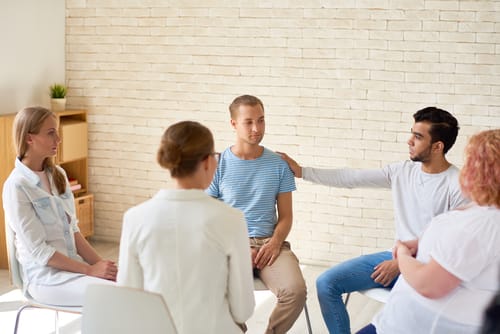 What is the Role of Self-Doubt in Relapse?
You are not the only person who has trouble with self-doubt. You may regret what you did while in addiction but everyone has those things. Don't let people treat you today as if you are still in active addiction. Self-doubt can follow you around unless you work to rebuild self-respect and focus on the positive aspects of who you are now.
Know Thyself
Some people will tell you that your best thinking got you where you are but you were not thinking straight in addiction. Listen to your heart now that the chemical does not make choices for you. Your own intuition will tell you how to listen to yourself. Sit with it, hear it out. Perhaps this is a short-term conflict but don't let anger or negative thoughts get the best of you.
Trust Your Gut
Listen to your fear. It is the best way to tell what is happening going forward. Your deepest instincts are usually right. That is how you learn how to deal with life. As you get older, you can learn how to protect yourself to those signals that tell you if something is not safe. Even if you are angry, don't let it get the best of you. When someone says something you don't like, it does not mean you have to let it continue to happen. If your gut is telling you something, listen closely to what it is telling you to do.
Safeguard Sobriety
Nobody can tell you how to be there for you. You are wise to ask their counsel but end of the day you are the one who can protect yourself. Don't let the fact you had addiction rob you of personal power. Listen to your feelings and gut instincts. Invite them in for a while and sit. Hear the words they say to you and the feelings that arise. In active addiction, it will be important to listen to these feelings. Learn how to do this in recovery if you want to be successful.
The best part of recovery is learning about how to listen to yourself. Hearing your true self can be a great unfolding mystery as you grow deeper into who you have always been. It is not easy to let it happen, it may even be painful. It is a necessary part of the growing journey and you will thank you letter for having had this experience. No matter how challenging, it will always be better than the alternative life you lived before. Embrace the recovery journey for everything it can teach you now and in the future.
For more than 25 years, Palmetto Addiction Recovery Center has been devoted to helping those who are struggling, to find serenity and recover. With a focus on holistic treatment for the physical, emotional, and spiritual, our program effectively rebuilds and heals what has been broken by addiction. For information on our addiction treatment program in Louisiana, call us today: 866-848-3001