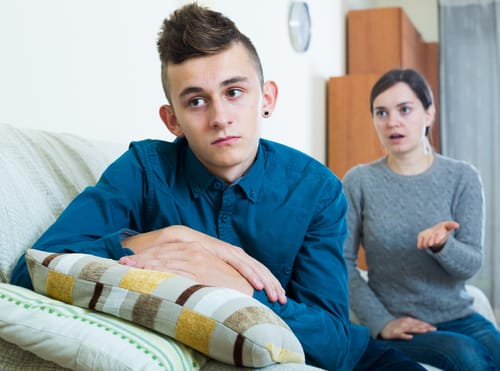 How Do I Confront a Loved One About Addiction
Loving a person with addiction can be one of the hardest things to experience. The emotions you go through while they struggle can leave a person feeling overwhelmed and powerless. It can feel like one's entire life is overtaken by substance abuse. If you take action by confronting that person, it can be healing.
The Talk
Being prepared for this discussion can affect the outcome. The following tips are helpful in supporting a person with addiction.
Get a plan. Confronting the person about substance abuse can be unpredictable. It is important to have a plan for whichever direction the conversation goes. If they are receptive, include information regarding a therapist, facility or 12-step groups in the area. If it turns negative, hit up Plan B for help.

Listen effectively. Listening is key and can make you feel like you're taking time to understand their point of view. Make sure not to interrupt or jump to conclusions. All these factors have a beneficial impact on the outcome of the conversation.

Stay calm. If you start off accusing or angry, the person will respond the same way back. Speak gently and with reassurance you are there to help. Avoid judgment or blame. Use a compassionate tone.

Set boundaries. By confronting a loved one, you've taken a stand and let them know something has to change. Be sure to have consequences if they refuse treatment, to pay their bills, or give more money. If you continue enabling, they will be less likely to help.

Implement good self care. Chemical dependency is a disease and can wreak havoc on the family. Lying and manipulation takes an emotional toll, leaving you feeling drained and exhausted. Regardless of the outcome, it is important to seek outside support through therapy and a community support group or recovery.
Confronting a loved one is challenging. It is difficult to figure out how to present all the options to a loved one when you want to just help them get better. The best thing to do is set good boundaries and not let yourself enable them to continue using substances. Their behavior will only change the moment family and loved ones decide to stop helping them by enabling and help them by letting them help themselves. The best decision they can make is to enter recovery and heal.

For more than 25 years, Palmetto Addiction Recovery Center has been devoted to helping those who are struggling, to find serenity and recover. With a focus on holistic treatment for the physical, emotional, and spiritual, our program effectively rebuilds and heals what has been broken by addiction. For information on our addiction treatment program in Louisiana, call us today: 866-848-3001