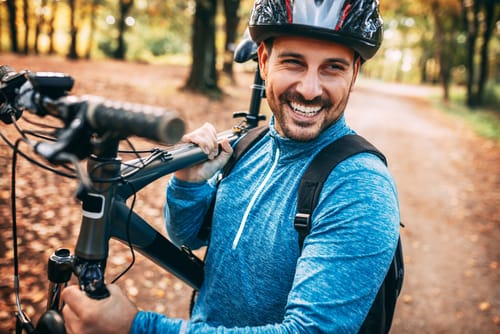 Resilience is a Big Key to Recovery
Most people experience challenges in their lifetime, but few compare to those faced by someone with substance use disorder. Addiction is powerful but recovery is rewarding. When you face adversity in recovery, there is one big tool you need that can help you through.
Resiliency
The term resilience is derived from the Latin word 'resilio,' meaning to jump or bounce back. Resilient people choose a certain degree of strength that allows them to accomplish great things. They know what is real and what is not and have a belief that life has deeper meaning and can improvise.
Resilience in Recovery
Resiliency allows people to step back, regroup, and move forward. There may be unexpected surprises on the journey. Some of the ways to build resilience to the things that happen in life can include the following:
Learn from the past. Experience is a great teacher. Use your insight to look back and how things have been handled prior and let that guide your behavior

Accept change happens. Change is hard but inevitable. Resiliency involves being able to adapt more to changing conditions

Have support. People have strength in numbers. You can develop support if you have the right focus on getting people on your side who have your back

Emphasize self-care. Skimping on it can make things into a crisis. You can learn to care for your own needs first by eating healthy, sleeping, and building resilience through meditation and exercise

Practice gratitude: focus on something that is hard and remember what else is wonderful right now. Create a daily practice of a gratitude list
Resilience Now
Even if you have to seek help for substance use disorder and haven't yet, you are stronger than you may realize. You are still here and want to do better for yourself, which says alot about you. However, if you are struggling to get into recovery, you need to focus on what is going to make you healthy and keep you sober for the long haul. Resilience means coming back after adversity and you can do this by helping yourself grow stronger with the right team of people on your side to support recovery.

For more than 25 years, Palmetto Addiction Recovery Center has been devoted to helping those who are struggling, to find serenity and recover. With a focus on holistic treatment for the physical, emotional, and spiritual, our program effectively rebuilds and heals what has been broken by addiction. For information on our addiction treatment program in Louisiana, call us today: 866-848-3001