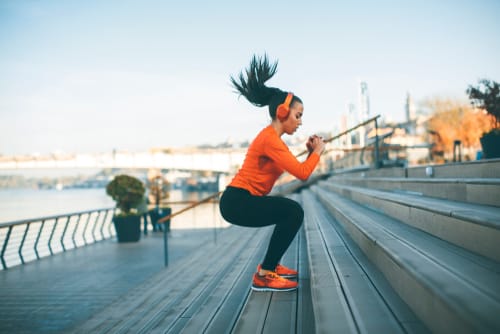 How 8 Dimensions of Wellness Can Benefit You Mind, Body, and Soul
Wellness is vital to recovery, as much as abstaining from drugs and alcohol. This might seem like an exaggeration but it has been found that wellness can impact recovery in a positive way. Without taking time to maintain mental and physical health, recovery can become overwhelming and triggering. Learn more about wellness and the eight dimensions outlined by Substance Abuse and Mental Health Administration (SAMHSA) that may benefit you in recovery.
Emotional
Emotional wellness is more than feeling happy. It is a key part of accepting you will not feel content most of the time. By acknowledging your feelings and working through them, you can become more in touch with your inner life and practice wellness. Processing emotions through writing, talk therapy, or conversations with people you trust can make this easier.
Environmental
The environment in which you live, work, and relax can have a great impact on mood and well-being. This is true if you are in recovery. Don't be afraid to avoid places or situations where you may be tempted to use drugs or alcohol.
Financial
It may sound mundane, but you need to get a grip on your finances. Never knowing how much money is left for food or wondering how you will keep your housing is not a good place to be in emotionally. Create a budget that cuts down on excess spending and allows saving for the future. Help yourself feel grateful for sobriety. Make a safety net so you can have savings in the future and ask for help doing this as needed.
Intellectual
Whether or not you realize it, you are on the lookout for ways to engage your brain. If you seek stimulation without consideration,  you may find yourself participating in passive activities like scrolling online or watching television. This lacks depth and meaning needed for true wellness. Stay open to new ideas, interests, and wisdom that will enrich your life.
Work
Engage in meaningful work where possible that aligns with your values. Go to a job that you are passionate about or work towards that goal. It helps to be excited about getting up everyday when you love your job.
Physical
Your body helps you move in the world. It is vital you treat it with kindness. Getting sleep and eating healthy foods helps reduce the risk of illness, boost mood, and increase energy for the day. Eating healthy also helps along with drinking lots of water.
Social
Social support is a fundamental human need. Close friends and family help celebrate and lament the bad things that happen. It is vital you foster close relationships to make an effort building those relationships over time. Going to support groups and recovery groups can help you stay committed in sobriety.
Spiritual
Spirituality helps you find purpose and meaning. A healthy spiritual life helps you feel connected to yourself, others, and your world. If you want to develop this, it helps to reflect on activities that allow for you to feel connected to deeper values and beliefs.
While tending to these eight dimensions of wellness can help improve your day-to-day life, it's important to remember that they are not a cure for sadness or misfortune. Wellness is not the absence of illness or stress — it's having the mental and physical fortitude to cope with these challenges. Regardless of your life circumstances, you can always strive for wellness.


For more than 25 years, Palmetto Addiction Recovery Center has been devoted to helping those who are struggling, to find serenity and recover. With a focus on holistic treatment for the physical, emotional, and spiritual, our program effectively rebuilds and heals what has been broken by addiction. For information on our addiction treatment program in Louisiana, call us today: 866-848-3001