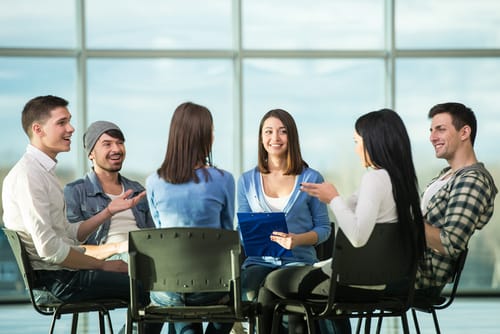 How Can Loved Ones Identify High-Quality Treatment Standards for Addiction?
Looking for the appropriate place for treatment may feel daunting to some people. There is a lot to consider including cost, location, proximity to home, type of treatment offered, and other things like insurance coverage. With so many options, families often forget to consider what makes a treatment center high quality. Learn some tips on how to assess the quality of treatment standards provided to know if it is the best place for a loved one to receive help.
Connect with Insurance
The first step is usually to connect with an insurance provider that may offer help paying for treatment. Ask about coverage and whether they have a network of preferred providers. Without insurance, there is still access to quality care. Each state has funding to provide treatment for people without insurance. Think about how to approach insurance and be open to options they provide that are covered. There may be ones not considered, but having it paid for takes a huge burden off the individual seeking treatment and the family.
Finding Quality Treatment
Quality programs will provide treatment and recovery from addiction with a loved one's individual needs in mind. Individualized treatment plans are the best way to go for loved ones. Some of the following help narrow the evaluation of what to look for in a treatment program. This can include:
Evidence-based treatment: a program that is quality will provide evidence-based treatments that have proven successful across the board for addiction therapy, including cognitive behavioral therapy, medication management, dual diagnosis support, and any physical disorders for which a person needs help

Accreditation: make sure the program is licensed by the state. To meet basic quality and safety requirements, they should be accredited and meet standards of care that show how people using services rate what they do. Check reviews from other families and people to see what they say and make sure they have a good track record

Medications: make sure the program offers FDA approved the medication for recovery. There are no FDA approved medications to prevent relapse but there are some medications approved for alcohol and opioid use disorders. Be sure to ask any questions ahead of time as to how these are administered and how they are dealt with there
One other thing to look for is what happens when a person is released from treatment. If they prepare the person well enough, they should have some continuity of care going out of rehab into the 'real world,' and back to figuring things out on the outside. When they are set up with some options, they should include finding recovery programs, groups, networking, and real-life support for work, family therapy programs, and individual counseling that helps them push through the challenges they will face. Going home again is one of the hardest transitions. This can be made easier when the person is offered support from the rehab center, as well as family and loved ones back home. 
The Palmetto Center is based on a Therapeutic Community model. We help people learn how to live free of addiction. Our community support provides structure while trained counselors offer life skills training and therapeutic techniques to help you move past addiction. Our program provides a special focus for professionals including chiropractors, nurses, doctors, lawyers, and more who need help with addiction recovery. Call us to find out more: 866-848-3001.