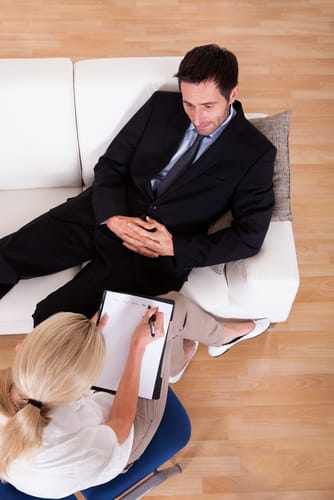 Business professionals struggling with addiction may be skeptical of seeking help for various reasons. One of them is the treatment options provided at most substance abuse treatment centers. These centers are packed with people from all walks of life and usually provide the bare minimum in treatments. Group therapy is usually offered to help them but it can be challenging to meet their high standards of care and support them in seeking what they need.
Addiction and Business 
Business professionals often struggle with addiction due to high stress levels involved at their jobs. High stress and long hours combine to make substance abuse common among accountants, executives, and other business professions. The stigma society places on substance abuse may make many business professionals struggling with addiction hesitant to admit there is a problem and seek help. Depression and suicidal thoughts are common for business professionals struggling with addiction. They have barriers to getting help because they worry about how it will look to others or about whether they will lose their professional licenses or jobs.
Seeking Help
At luxury treatment centers or places where they are struggling with addiction, rehab can address many underlying issues that work. Some of the ways that a professional in business might want to engage in rehab includes:
Receiving one-on-one counseling

Setting themselves up for a standard of treatment expected by professionals

Seeking higher levels of care with anonymity

Personal attention to their specific issues for professionals

Seeking full fitness facilities for extracurricular activities

Finding a place with flexibility to accommodate work
Business professionals battling addiction can get the help they need while not sacrificing quality and have a successful recovery from substance abuse. There is nothing to say that each person is going to experience rehab the same. They will not all identify with every aspect of treatment, but the hope and goal is to provide a safe space to be vulnerable enough to explore underlying issues, address addiction head on and finally tackle it once and for all.
The Palmetto Center is based on a Therapeutic Community model. We help people learn how to live free of addiction. We support business professionals with our focus on professionals including chiropractors, nurses, doctors, lawyers, and more who need help with addiction recovery. Call us to find out more: 866-848-3001.