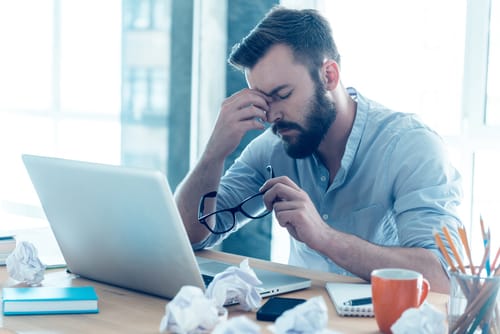 The workforce is filled with people who are busy and stressed and working their tails off. These people have challenges others do not face when it comes to working in tough conditions. They also find themselves in a dangerous spot when it comes to addiction and drug use because it can impact their jobs, health, and overall well being.
High Addiction Rates
Anybody who has a job knows that it comes with some stress. Trying to work with other employees and bosses can create a personally stressful situation. There are many jobs where addiction is more common than others. Find out which professions top the list and how to support people who are in those jobs.
Healthcare workers: one of the top jobs with the highest rate of addiction is amongst healthcare workers. Approximately 1 in 10 nurses abuse drugs and/or alcohol. The rates of addiction for doctors is high, also. This is concerning since the last thing a person might get from a doctor or nurse is critical care. Addiction does not discriminate against a person's career choice so it makes sense that healthcare workers, with all their stress and caregiving, also struggle with addiction.

Attorneys and lawyers: those who are getting started in their careers are at increased risk for substance abuse. They have a huge load of student debt and are also at a stage in their career to prove themselves to superiors. In a fast-paced, cutthroat career, they often are willing and desperate to fit in to the culture where they work. This may lead to long hours, after work drinks to socialize, and often serious cases of mental health issues like depression.

Food service: people employed at restaurants and hotels are known to have a higher rate of addiction than other careers. One of the reasons is that food service is exposed to alcohol on an almost daily basis just about any place a person works. It is uncommon for people to stick around after a shift has ended and get food and drink. It is often standard for people to do that in food service. One drink may turn into two, etc. Turnover is high and work is stressful which may lead to problematic drinking or drug use over time.

Sales: this is an excellent job for some people in the field but it involves many hours of developing plans, executing those, landing deals. When things fall apart, it can feel demoralizing. Experiencing a lack of confidence and feeling unmotivated due to these feelings often brings sales professionals out to drink or use drugs as a way to forget the day. Anxiety, pressure, and fear of failure are emotions they often feel and struggle with.

Construction and mining: this profession has a huge rate of addiction because it is stressful working in places that have mines. One of the top reasons for substance abuse and addiction include accidents on the job, low morale, illness, and time away from family and friends to work remotely in some cases.
Trying to meet deadlines while ill or being required to work for minimal pay is so stressful people often revert to using substances to cope. The challenge is helping them find a new way of engaging with their professions that don't involve using drugs or substances or even finding new work if it is not possible without risk of relapse.
The Palmetto Center is based on a Therapeutic Community model. We help people learn how to live free of addiction. Our community support provides structure while trained counselors offer life skills training and therapeutic techniques to help you move past addiction. Our program provides special focus for professionals including chiropractors, nurses, doctors, lawyers, and more who need help with addiction recovery. Call us to find out more: 866-848-3001.