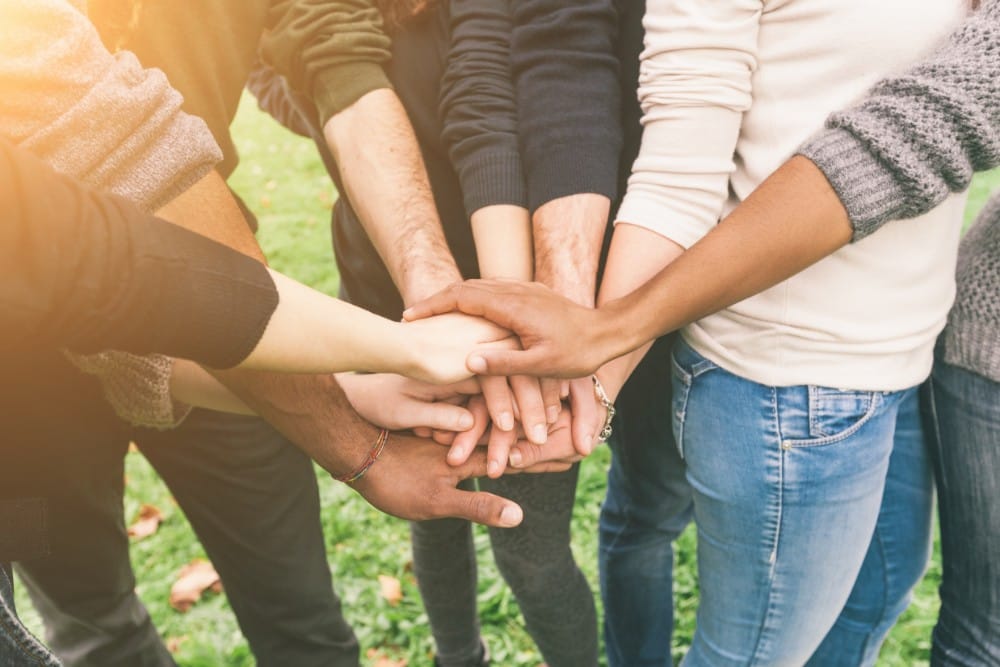 Come On, Get Healthy: 7 Strategies to Spend Less Time Feeling Better
Every day it seems it is harder and harder to eat healthy and focus on healthy lifestyle habits. People want everything faster, more, now. The strategy for getting and staying healthy, especially in recovery, lies in finding ways to spend less time on creating healthy habits and more time doing them. Being healthy should not be hard. Try the following seven tips to get started. 
Get Fruity
The best way to get healthy is with a good breakfast. Morning oats are one way to get a good breakfast, power packed with fruit that has vitamins and minerals. Fruit also contains healthy compounds that are a source of polyphenols. These are antioxidants in the body that help it fight inflammation. Studies have shown they help reduce the risk of heart disease, type 2 diabetes, and early death, in some cases. Fruit may contain lots of sugar, so watch for that, but try to get at least some fruits in your daily diet. 
Go Green
Green tea is a great, healthy beverage that is low in calories and inexpensive to buy. Antioxidants in green tea help the body fight off infections and support the lower risk of heart disease. Green tea is full of health benefits and nutrients people need to feel better longer. 
Avoid Soda
Soda contains tons of sugar. One can of Coca-Cola has 39 grams of sugar. Sugary drinks and beverages are not confined to just soda. It can increase the risk of type 2 diabetes over time and create dental issues from all the acid. Opt for unsweetened sparkling water with fruit or lemon, instead. 
Drink Water
Water is key to healthy bones, lungs, heart, and other organs. It keeps the body hydrated so the brain can function and concentrate. Water may help you lose weight by keeping you fuller longer and increasing calorie burn when you exercise. Drink water with each meal to boost intake throughout the day.
Stay Focused
Hitting healthy goals can feel harder when you have less focus and accountability. The key is to stay diligent in the ideals you set out for yourself and keep focused on the ultimate goal of long-term, healthy recovery. Some additional tips to consider:
Grocery lists help. It is better to set a budget and stick to it while eating as healthy as possible. Try out budget grocery places that save money but offer good products for less

Mindful eating is a great tool to be present at the moment. Studies show mindful eating can help you lose weight. A few tips to help you is to focus on how you feel when you eat and turn off the TV so your phone is away and you are just focused on the food

Give technology a rest. When you unplug from technology before bed, you tell your brain you are ready for sleep. Try reading a book, having a conversation, or resting in meditation before bed. This helps set the brain's clock that it is time for sleep and you will have a more restful night's slumber
The biggest thing about being healthy is to set strategies that will support success in the long term. Have accountability buddies who keep you focused and stay on top of larger goals so it feels the smaller goals lead somewhere bigger. The better you feel, the more likely you are to continue growing in recovery in physical and emotional health. 
The Palmetto Center is based on a Therapeutic Communty model. We help you focus on nutrition, health, wellness, and everything in between. A holistic approach to recovery is best for long term results. Our program provides a special focus for professionals including chiropractors, nurses, doctors, lawyers, and more who need help with addiction recovery. Call us to find out more: 866-848-3001.