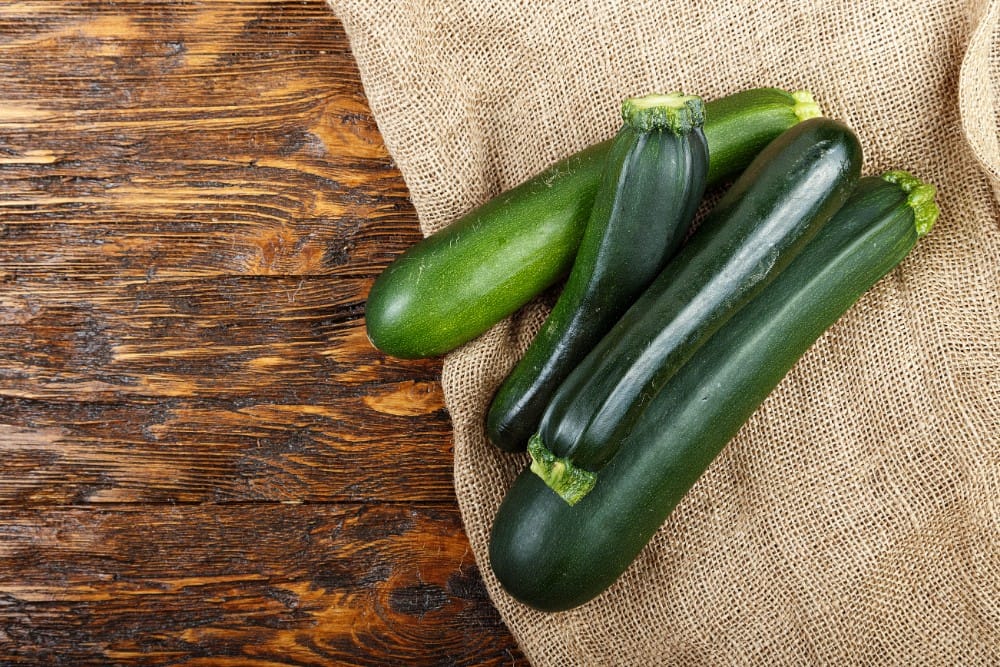 Zucchini Has Many Health Benefits: How to Incorporate It Into Your Diet
Zucchini, also known as courgette, is a summer squash that is in the family alongside melons, spaghetti squash, and cucumbers. It can grow to more than 3.2 feet in length but is usually harvested when still under 8 inches in length. It is a vegetable but classified as a fruit. It has been used to treat colds, aches, and other conditions (not backed by science) but most of all, it has been touted as a nutritious, healthy way to eat better. Find out all the health benefits of zucchini for your overall wellness.
Nutrient-Rich Food
Zucchini is rich in several vitamins, minerals, and other plant compounds. One cup of cooked zucchini contains protein, potassium, magnesium, fiber, and lots of other good vitamins. It also contains a small amount of iron, zinc, and other B vitamins.
High in Antioxidants
Antioxidants are beneficial plant compounds that help protect the body from damage by free radicals. Carotenoids like lutein, zeaxanthin, and beta-carotene are plentiful in zucchini. They may benefit skin, heart, and other things from cancer. Research indicates the skin of the plant harbors the highest levels of antioxidants. Yellow zucchinis may contain higher levels than light green ones.
Healthy Digestion
Zucchini promotes healthy digestion in many ways. It is rich in water and prevents constipation. It contains soluble and insoluble fiber. It adds bulk to stool and helps food move through the gut more easily, reducing constipation. This benefit is compounded when you have fluids in your diet. Soluble fiber foods beneficial bacteria living in your gut and products short-chain fatty acids that nourish gut cells.
Adding it to Diet
To add zucchini to your diet, just go to the grocery store and find some quality zucchini. It is versatile and may be cooked or eaten raw. You may choose to:
Add it raw to salad

Stew it with other summer veggies for ratatouille

Stuff with rice, lengils, or other veggies

Boil it for soup

Serve as a side, grilled or sauteed

Try it breaded and fried

Spiralize into spaghetti type noodles

Bake into breads or muffins
Zucchini has many health properties that include bone, thyroid, and prostate health, among others. It is easy to incorporate into your diet and is inexpensive. If you are looking for ways to be healthier, it will be good to go find this at the supermarket and bring it into a healthy diet.
Palmetto supports therapeutic offerings to help you move past addiction. We focus on chiropractors, nurses, doctors, lawyers, and other professionals who need help in recovery. Call us to find out more: 866-848-3001.