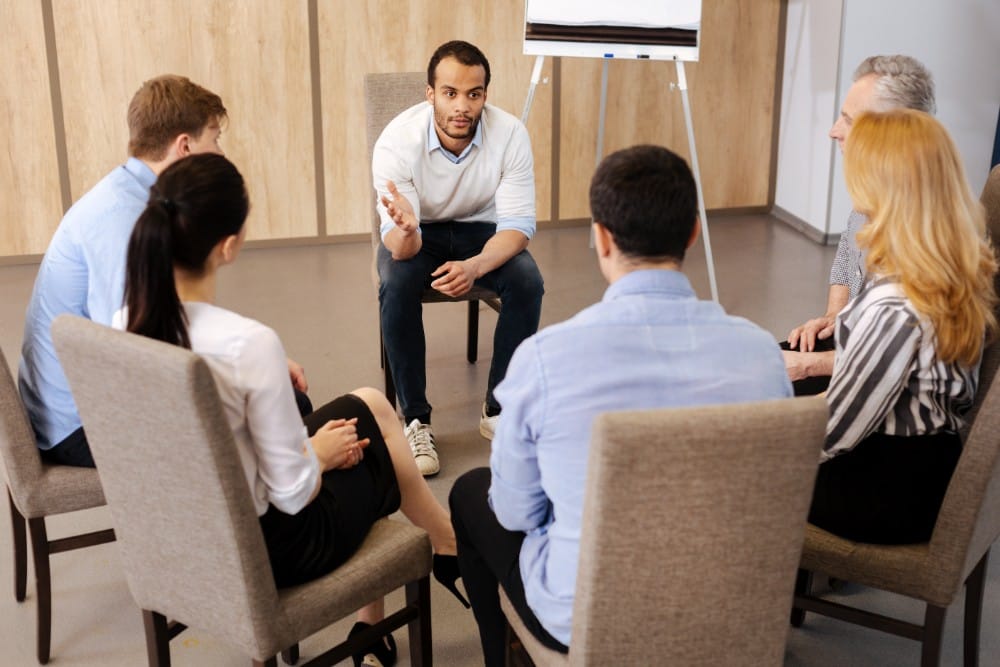 Why the 12-Step Process is Still Relevant for People in Recovery
Recovery is not just a one time thing that someone does and moves on. It is a culmination of decisions and moments which happen over a lifetime of taking little steps to improve their life. The journey is individual for each person but usually focuses on activities like attending group meetings, including twelve-step groups. Addiction can take over a person's life, define (and sever) relationships, and shift partnerships at work or within the family. Ongoing care is the best way to attend to personal needs and desires in recovery, which is why the twelve-step process has maintained relevance for people in recovery from addiction for so many decades.
Treating Addiction
Historically, treatment focused on just the addiction itself. In recent decades, holistic practices have come into play whereby a person with mental illness and addiction can get support for co-occurring disorders. Individuals who have alcoholism or struggle with drug addiction can receive help from `twelve-step groups and other types of treatment programs which encompass the whole person. Counseling and therapy can help, along with medication management, to bring healing for the recovery journey. The twelve-step facilitation process has worked to help millions of people through Alcoholics Anonymous (AA) to start, then branched off into other areas of addiction. Activities, sponsors, mentors, friendships, and sobriety have been hard won benefits of experiencing addiction recovery with the help of the twelve steps.
Growing with Twelve Steps
The twelve step process was never designed as a method by which people grow in recovery only within the twelve steps. The truth is most growth happens between the steps. In the in-between spaces is where people learn about themselves and begin to see who they can become. In addition, more work needs to happen including medication, therapy, group work, individual work, support from sponsors, and other things which can support a person's recovery. One reason why it continues to be relevant for people today, rather than antiquated, is that it keeps up with the times. It is a weather-worn process which has beaten the odds to continue supporting people in recovery since its inception. It focuses on the person's mind, body, and spiritual aspects of seeking a higher power in recovery. Change begins with acceptance and continues to grow as the person grows in recovery. Being responsible and interested in others is part of recovery. Learning how to lean on others and communicate feelings, work on the self, and growing in personal development is key. To stay relevant, the steps have had to evolve as people evolve. Even if the steps always remain the same twelve they are now, addiction itself will never change so the process will always maintain its consistency. It is the people on the journey who make the process work and, when they work the steps, are able to come to better resolution of who they are and what they desire in their lives for recovery.
The Palmetto Center is based on a Therapeutic Community model. We help people learn how to live free of addiction. We provide support using many methods and programs, including the 12-step process. Our community support provides structure while trained counselors offer life skills training and therapeutic techniques to help you move past addiction. Our program provides special focus for professionals including chiropractors, nurses, doctors, lawyers, and more who need help with addiction recovery. Call us to find out more: 866-848-3001.