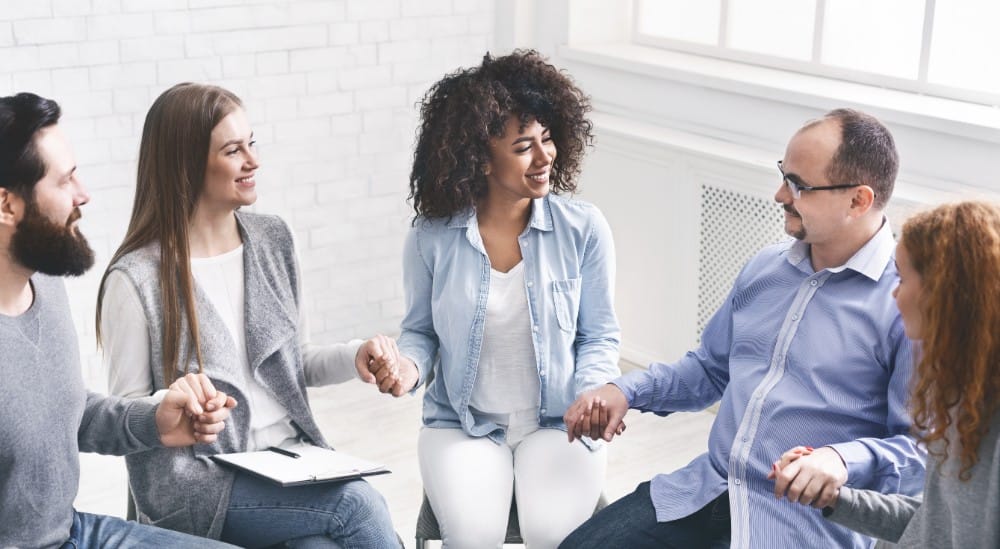 What is IOP and What Can People Expect?
When people look into outpatient programs, they might consider something called IOP or an intensive outpatient program. This is a substance abuse rehab program that allows a person to be living their life outside of rehab while checking in for visits to the center several days a week. While more time-intensive than outpatient programs, there is no requirement to live at the facility. Programs usually include therapeutic support as well as assistance with finding, or holding, a job and have strict requirements on staying sober and clean while in the program.
How IOP Works
Outpatient substance abuse treatment is rehab where people attend part-time and go home after. The programs are well-suited for people who need less intervention and fewer mental health issues. For severe issues, it might be more supportive to stay inpatient while getting the help they need. IOPs take place usually 9 or more hours of the week, including therapy, and take up around 3 to 5 days per week for upwards of 90 days. Group therapy is one component of it while people work on communication, socialization skills, and find ways to support one another through rehab. Medication, case management, and other forms of support are offered. Some goals people look to achieve include:
Behavioral shifts

Finding support networks and groups

Addressing psychosocial issues

Improving problem-solving skills
The only thing it does not include is detox. Detox is the first stage of treatment, so that is usually done in an inpatient or with the help of a carefully managed process with trained clinicians. Medical detox can be dangerous for some people, so more oversight is required.
Expectations
IOPs commonly use different types of therapy. This can include things therapy (CBT), which focuses on self-destructive behaviors like drug abuse or behaviors that may be learned and picked up from a family of origin. The goal is to think differently about themselves and the people, places, and things they know. Motivational interviewing looks at understanding treatment issues and how to support their engagement with treatment in a way that supports their life goals. Some other things to expect when checking into IOPs:
Expect to start with an assessment followed by an individualized recovery program

Programs meet on weekdays, including day and evening times

Look for group meetings within that time which look at  -building, codependency issues, addiction education, and processing
The goal of IOP is to provide further support. There is no cure but people who stay clean will be able to go further in their recovery. If they relapse, they may benefit from IOPs that support recovery in a different way and help them stay motivated, learn new skills, and find better ways to maintain abstinence. It is not going to fix all the challenges, but can definitely be supportive of finding hope in the midst of challenges.
The Palmetto Centers offers various forms of IOPs for participants looking to broaden their experience of addiction recovery. Our program provides a special focus for professionals including chiropractors, nurses, doctors, lawyers, and more who need help with addiction recovery. Call us to find out more: 866-848-3001.