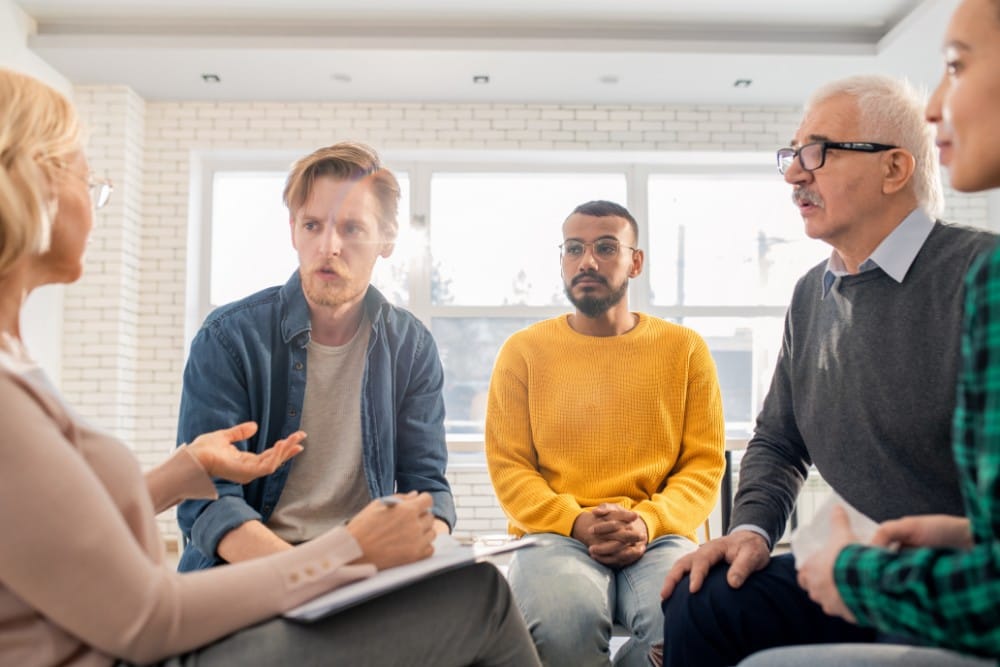 Motivational Interviewing Can Change Your Relationship to Addiction: Here's How
Motivational interviewing is a technique that shifts your perspective in therapy. It can be helpful in the management of heart disease, asthma, and support motivation of behavioral change that prevents you from making healthy choices. Research shows this intervention works well with people who feel things need to change but are not sure how to get started. Learn more about how to change your relationship to addiction and move forward with a focus on healing.
Setting Expectations
A motivational interviewer encourages people to talk about their need for change and their own reasons to desire change. An interviewer wants to get to the facts that help support a person's healing in recovery. Motivational interviewing is counseling that is only a few sessions in length but can be included as an intervention along with other, longer-term therapies. It works as a method to help people commit to the process of change, which is twofold. The first goal is to increase motivation and the second is for the person to make a commitment to change. To improve their ability to make changes, the role of the therapist needs to evolve to listening, rather than intervening. Motivational interviewing is about combining therapies and techniques so they feel more supported. 
Who Can Do the Work
Motivational interviewers are licensed mental health care professionals who are good listeners with a great deal of empathy for others. Since this is a skill that improves with time, look for someone with formal training and experience in someone who understands the role of addiction and trauma in motivational interviewing. You should be comfortable with this person and not feel they are pressuring you to share your story or be too open before you are ready. However, they should push you to move forward with your life. The key parts of finding the motivation to change in a partnership with an interviewer come from the interviewer:
Expressing acceptance and affirmation

Affirming freedom of choice and self-direction

Seeking to understand the person's frame of reference

Expressing affirmation

Reinforcing the person's own self-motivational statements and expressions of recognition and intention to change
When something feels difficult, it is probably because there is a breakthrough coming. You can work on motivation to succeed by allowing yourself space and freedom to explore what it means to you to heal and find hope in recovery with the help of trusted therapists and counselors who understand your journey and are there to help you succeed.
The Palmetto Center believes every person in recovery can be empowered to succeed on their own terms with the right support and help.  Our program provides a special focus for professionals including chiropractors, nurses, doctors, lawyers, and more who need help with addiction recovery. Call us to find out more: 866-848-3001.