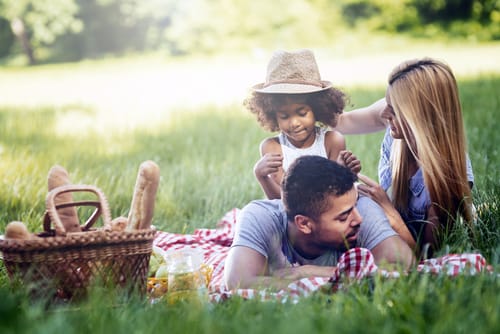 What Can I Expect from a Loved One Home from Rehab?
When a loved one is on their way home from rehab, the whole family is likely excited (and a bit nervous). Maybe they have all traveled this road before but maybe they are starting to ponder what this will all be like. In spite of the excitement and hope, the family must realize all that is involved when a loved one comes home. Learn more about how to prepare for a loved one's return.
Tips to Keep in Mind
When a family sets up a loved one at home post rehab, they are telling them they are behind them and on their side. This is an important step in their journey. They can expect great things but also challenging things. The following tips may be helpful:
You are not top priority. Especially early on, the person may be attending recovery groups, meetings, and counseling sessions more than they are spending time with loved ones. If the person is focused, it will strengthen every area of their life, including family relationships

Don't be afraid to discuss drugs and alcohol. Nothing you say or do can spark a relapse. Continue to have open dialogue, while remaining honest about your feelings. If he wants to discuss drug and alcohol use, talk about it without secrets

Don't treat them like a child. The last thing they need is to be babied. They are an adult and made poor choices. They need accountability and to take responsibility for their own life. Instill confidence in them they are going to do just fine and can do this recovery thing

Mood swings will come (hard). There may be times it is like living with a toddler again. This person will have extreme emotions and maybe ones they haven't felt in years suppressed by drugs and alcohol. There is never any reason for aggressive or violent behavior. The person should avoid volatile conversations when they are emotional and recognize when it is time to walk away

Consider whole family counseling. Getting everyone on the same page can only help everyone involved. Counseling provides a safe haven to let out uncomfortable emotions and help heal relationships

Keep moving forward. If the person completed rehab and is taking steps forward, they should do the same. Agree to leave the past behind. If every conversation is centered around things he did wrong, it is a surefire way to make sure the whole family stays stagnant in misery

Avoid judgment. This loved one needs compassion for the hard moments and praise for the things they do right. But they don't deserve judgment which may force them to stay away from you when you want to help. Encourage and support, and try as much as you can to withhold judgment on how they're handling recovery unless you have grave concerns for their safety.

For more than 25 years, Palmetto Addiction Recovery Center has been devoted to helping those who are struggling, to find serenity and recover. With a focus on holistic treatment for the physical, emotional, and spiritual, our program effectively rebuilds and heals what has been broken by addiction. For information on our addiction treatment program in Louisiana, call us today: 866-848-3001