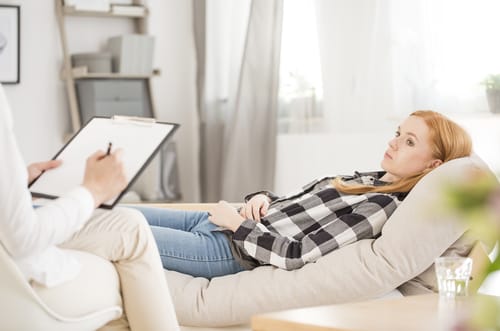 What Are Some Tips for Coping with Withdrawal Mood Swings?
Alcohol withdrawal packs a punch. It his a wide range of physical, emotional, and psychological symptoms. Some are handled medically, others may be managed with counseling. There is no secret 'recovery tool' sitting in your drawer ready to go. However, there may be some ways to support your withdrawal mood swings with better nutrition and food to enhance your health in recovery.
Cereal
There is nothing magical, or even health, about cereal. Most cereals pack a mean punch of sugar-loaded food that may taste good but is not good for you. Sugar in cereal, however, can be really helpful for people going through alcohol withdrawal. When people attend an AA meeting, it seems there are always cookies and donuts. People in recovery are more likely to eat sugar-laden desserts, also. People in recovery can really gain lots of weight if they're not careful because the body is starving for 'good carbs.' Most cereal is probably not the best food to eat when in recovery if you want to feel better long-term. Short term it may help you feel better but for your overall health, it may be better to focus on other foods, instead.
Serotonin
Carbs boost serotonin. This 'happy' neurotransmitter in the brain is a key to long lasting recovery. Research shows boosting carb intake helps relieve symptoms. During the first weeks without alcohol, the body is trying to restore balance. Cravings for sugar is driven by the body being out of balance. It is necessary to help manage mood swings then with other foods.
Select Good Carbs
If you are wanting to stay healthy and balance out mood swings, look no further than your carbs. Don't select those that are going to give you a quick sugar buzz and mood crash following. Thirty grams of carbs can help you battle addiction withdrawal and ensuing mood swings. You may want to try Cheerios for breakfast, but you can also try:
Oatmeal

Brown rice

Carrots

Barley

Beans

Whole grain waffles

Sweet potatoes

Peas

Pasta

Pumpkin
While carbs are not a cure-all by any means, it is helpful to know they can help with some symptoms brought on by withdrawal. Head to the kitchen and fix up a bowl of oatmeal, or cut up some sweet potatoes for a mash or roasted veggies to give an extra boost to your health and mood in sobriety.
For more than 25 years, Palmetto Addiction Recovery Center has been devoted to helping those who are struggling, to find serenity and recover. With a focus on holistic treatment for the physical, emotional, and spiritual, our program effectively rebuilds and heals what has been broken by addiction. For information on our addiction treatment program in Louisiana, call us today: 866-848-3001