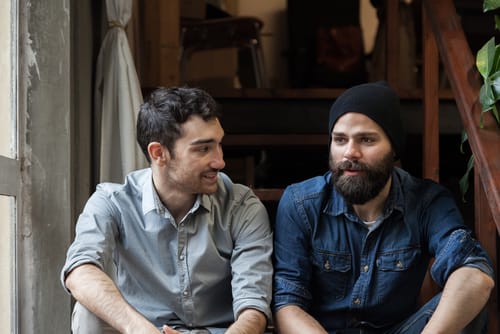 To overcome addiction, long-term residential drug rehab is the best choice. Addiction is a primary, chronic disease of the brain reward, memory, motivation, and related circuitry. When a person cannot abstain from alcohol or drugs, addiction also results in behavioral control impairment, cravings, inability to recognize problems with work, school, and interpersonal relationships. An addiction left untreated and lacking participation in recovery activities can result in severe downward spiral, which results in disability or death. It takes time to re-learn new, healthier ways of thinking and behaving. Long-term addiction treatment is almost always needed to overcome addiction.
Fighting Back
Addiction impacts millions of lives across the United States. There is help available and this will support a person who fights their way back if they are willing to do the work. Treatment for addiction involves a 30-day stay in an inpatient or residential rehab facility. Addiction that is chronic should be addressed in longer-term residential care facilities of longer than 30 days, typically six to 12 months.
More than Detox
Ridding the body of toxic substances is a process known as detox. Detox on its own will not solve the problem of addiction. It is a good first step and should take place in a licensed facility with medical supervision and care around the clock. Long-term residential care places are often referred to as therapeutic communities. This healing and interaction between staff and the people who stay there fosters motivation and skill building to form the foundation for lasting recovery. Residents of inpatient drug rehab learn about addiction, receive counseling, and learn how to cope with triggers and cravings. Care in a long-term rehab center is short-term. Both cover the same essential ground in addiction treatment.
Benefits of Care
Long-term care has many benefits for people who attend it, including:
Sober living environment

Breaking free of the cycle of relapse and dependence

Time for body to heal

Supervision and support

Structured schedule

Sober peers

Family treatment and educational programs

Consistent monitoring to track progress and modify the plan

Building self-confidence, self-efficacy, and life skills for sober living
Residential care supports a person for anywhere from 30 to 90 days. Long-term treatment is defined as a program lasting 90 days or longer. There is no set limit for a person in rehab but there are sober living programs to support people in learning new skills and how to live their lives more fully post rehab. Treatment that lasts longer is recommended for best possible outcomes.
The Palmetto Center is based on a Therapeutic Community model. We help people learn how to live free of addiction. Our community support provides structure while trained counselors offer life skills training and therapeutic techniques to help you move past addiction. Our program provides special focus for professionals including chiropractors, nurses, doctors, lawyers, and more who need help with addiction recovery. Call us to find out more: 866-848-3001.