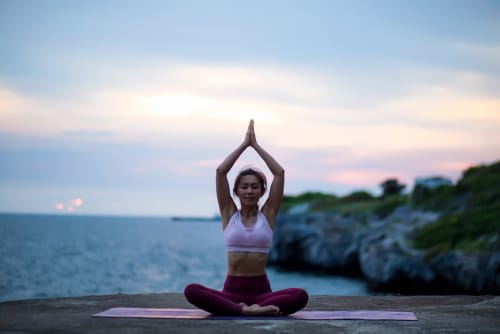 These 4 Benefits of Yoga in Recovery May Surprise You
Addiction is complex and involves a broad range of mental and physiological factors. It is important for treatment to take a holistic approach for this reason. Adequate addiction care must offer long-term strategies for coping with recovery for a lifetime. When incorporated into a comprehensive plan, yoga can help people in recovery stay supported and encouraged long term.
Benefits for Less
The benefits of yoga are vast, even though little to no equipment is even needed. The improvement to a person's physical and mental health cannot be denied. While participating in classes, a person can enhance their experience but don't even need more than a mat.
Practices Vary
Many people believe yoga has to be vigorous to be done right. Yoga is not about being fast-paced and action-filled. It is not a Hollywood movie. To become flexible and fit takes time and lots of practice. A good yoga practice can be rigorous mentally as well as physically, depending on the varied practices people do from all walks of life. This includes:
Hatha yoga: anything with yoga postures, mostly a gentle introduction to basic yoga

Vinyasa yoga: fluid movements during which people move quickly through a series of poses, linking breath to movement

Ashtanga yoga: similar to Vinyasa, where it involves different postures. People move through poses in the same order

Restorative yoga: relaxing and meditative, this emphasizes passive postures held for several minutes. Participants are encouraged to relax into the postures, stretch, and breathe
Physical Health
Yoga has long been celebrated for physical benefits. Yoga can help combat lower back pain, also. Depending on the person, it may be due to a weakened core or structural issues with the back but long-term back pain relief can come by doing some basic yoga asanas. It may also help improve:
Cardio and circulatory health

Lowered blood pressure

Lipid profiles

Blood sugar

Flexibility

Muscle strength and tone

Respiration

Energy

Athletic performance

Metabolism
Eating healthy and living a better lifestyle can also help. Mindful eating practices are necessary so you stop eating when you are full and eat a varied diet of fruits, veggies, and carbs.
Mental Health
More and more research is demonstrating how a person can relieve stress with the mind and focusing on the present moment. Mindfulness practices can help a person find relief from the day-to-day stuff and also release negative or anxious thoughts and emotions. This is helpful when a person is not feeling particularly hopeful and needs a boost. Yoga can provide that open door to experience inner peace, even if just for a moment.

For more than 25 years, Palmetto Addiction Recovery Center has been devoted to helping those who are struggling, to find serenity and recover. With a focus on holistic treatment for the physical, emotional, and spiritual, our program effectively rebuilds and heals what has been broken by addiction. For information on our addiction treatment program in Louisiana, call us today: 866-848-3001