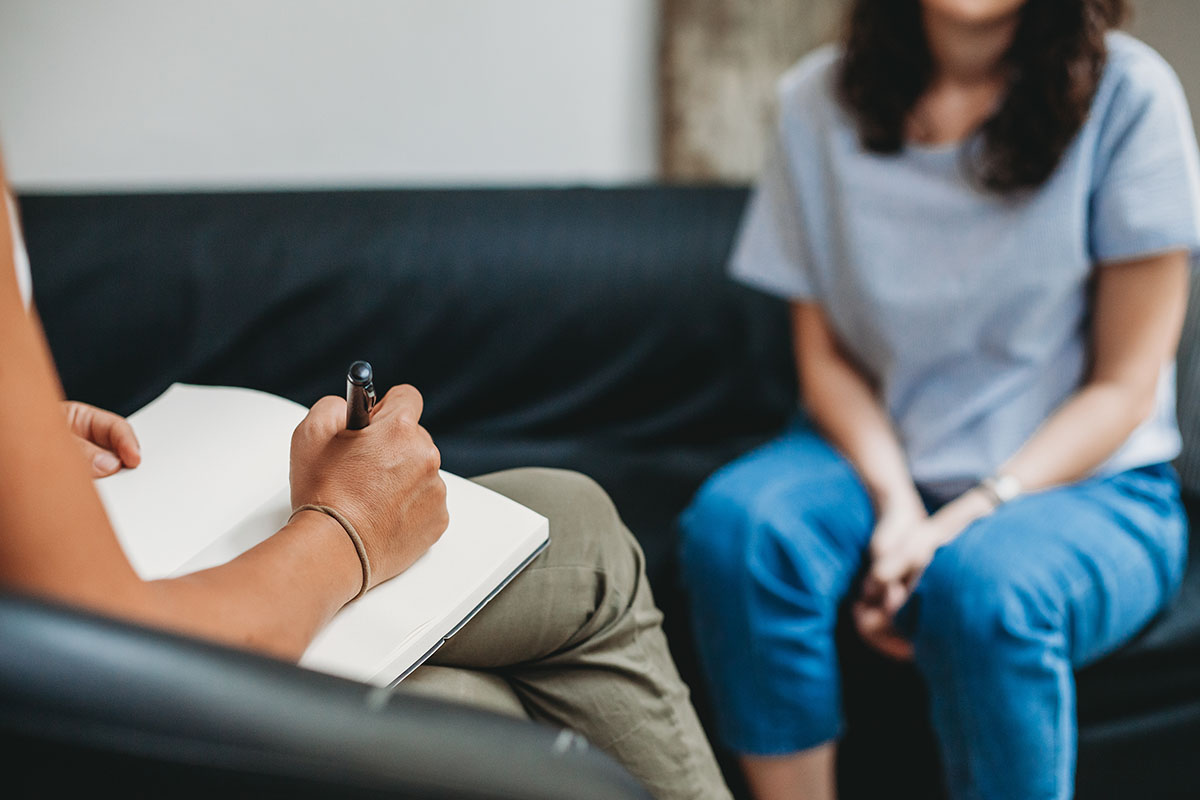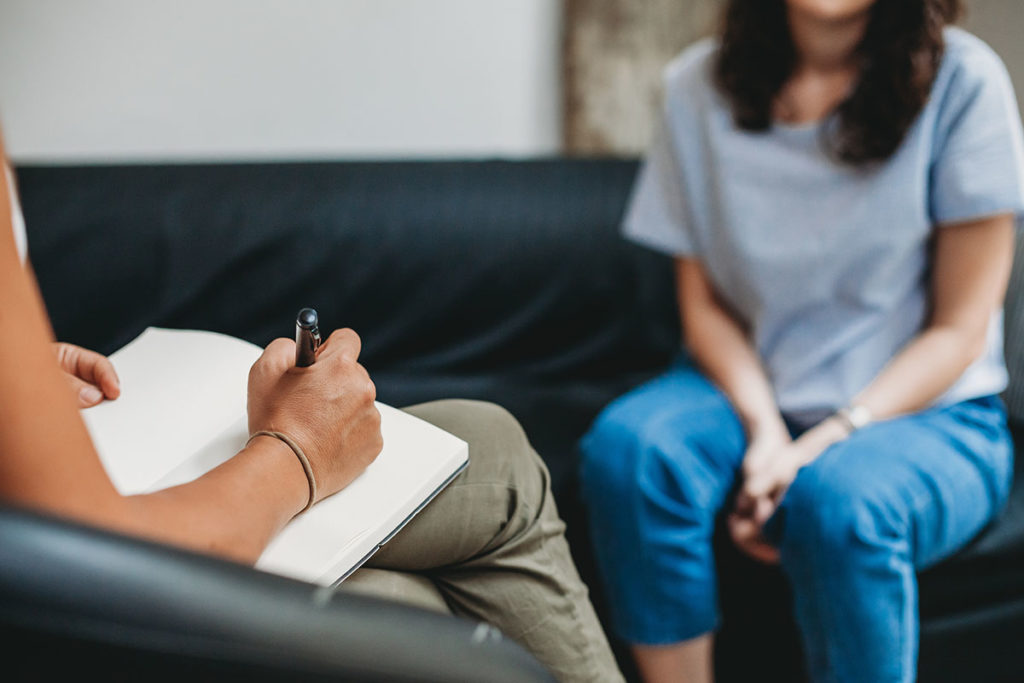 Treatment for addiction encompasses a range of variables and stages that work together to address the challenges that one faces when starting the road to their recovery as well as providing help for the loved ones that are also affected along the way. The treatment process is different for everyone and is determined by the individual needs of the person suffering from addiction and what type of treatment they will require for them to reach recovery successfully.
Through each stage of recovery, the addiction treatment process will meet you every step of the way. Understanding how the addiction treatment process works can help you make an informed decision once you're ready to get needed treatment help.
Treatment Myths About Addiction Recovery
Addiction affects a person psychologically and skews one's thinking and emotions making the decision to enter an addiction treatment program perhaps one of the most difficult decisions you'll ever have to make in your life. Myths that abound about treatment and addiction recovery and these can feed the doubts already festering and can make the choice all the more difficult.
Getting a clearer understanding about addiction recovery helps to dispel many of the myths that breed misinformation and keep people who want help from seeking it.
Common misconceptions about addiction recovery include:
It's all a matter of willpower
It's easier once you hit rock bottom
You can quit on your own if you really want to
You're fully recovered once drug use stops
Addiction is not about choice or willpower. Addiction takes root in a person's thinking and becomes part of who they are. Overcoming the influence of addiction means stepping outside of your frame of reference and being able to reach out to get needed treatment help. It's normal to feel afraid and vulnerable at this critical point. However, it is imperative for one to move past the fear and take back the control in your life.
The Addiction Treatment Process
Whether you or a loved one are dealing with a drug or alcohol problem, addiction treatment is the process of healing on both a mental and physical level. The more severe the addiction is the longer the addiction treatment process will take, but every step will bring you closer to a successful recovery.
The treatment process is designed in stages, and each stage is designed to help you work on the different aspects of your recovery. Addiction counselors will create a treatment plan and an aftercare plan, as well as provide ongoing support.
Drug and Alcohol Detox
Stopping drug use is the first step in the addiction treatment process. As a user, you've probably already experienced how difficult it can be to abstain from using for a prolonged period of time. Drug and alcohol detox provides you with the support you need to make it through this difficult stage.
Treatment supports can vary depending on the severity of your addiction and may include:
24-hour, round-the-clock care and monitoring
Relieving withdrawal symptom severity
Proper diet and exercise
Medication therapies, such as Antabuse or methadone (for severe addiction problems)
Inpatient Rehab vs. Outpatient Rehab
While most people entering addiction treatment require some form of detox treatment, the need for inpatient vs outpatient rehab depends on the severity of the addiction problem. Without question, inpatient rehab programs offer the most intensive level of care, while outpatient rehab programs offer the least intensive level of care. However, both play an important role in the recovery process.
Those entering a treatment program in the early stages of addiction may only require outpatient care, especially in cases where job and family obligations are an issue. Outpatient programs allow a patient more freedom and flexibility allowing a person to schedule treatment sessions around his or her existing schedule.
It is not at all uncommon for someone coming off of severe addiction to develop chronic medical and/or psychological problems as a result of their drug use. People struggling with severe or long-term addiction problems will likely require a more intensive treatment approach such as those offered by inpatient programs. Inpatient programs provide medical, psychological and addiction treatment 24/7.
Behavioral Treatment Therapies
Behavioral treatment therapy plays a critical role throughout the addiction treatment process. Behavior-based treatments address the psychological aspect of addiction that affects one's thinking, emotions and daily behaviors. The need for behavior treatment therapy is a result of how long-term drug and alcohol use changes the way the brain works. Behavior treatment therapy helps one to retrain the brain to think and act without the need for drugs or alcohol.
According to the National Institute on Drug Abuse, behavior treatment therapies vary in purpose and, different therapies are used to treat different types of problems. Some of the most commonly used therapies include:
Motivational Enhancement Therapy: helps replace addiction-based thoughts and behaviors with habits and routines that build a healthy lifestyle
Cognitive Behavioral Therapy: helps identify addiction-based thoughts and emotions to help better avoid relapse triggers
Faith-Based Treatment: behavior-based change using spiritual principles and faith in a higher power
Experiential Therapy: designed to help work through repressed emotions that drive addiction behavior; use of non-traditional approaches such as rock climbing or wilderness therapy
Holistic Therapy: uses meditation, acupuncture and yoga to promote wellness
Dialectal Behavior Therapy: treatment to address severe psychological disorders and addiction; this therapy works to enhance self-esteem and improve stress management skills
Experts agree that behavior treatment therapies equip one with the tools needed for coping with triggers that prompt drug use. Addiction counselors play a primary role in conducting behavior-based treatment therapies.
Aftercare Treatment
Addiction recovery doesn't end when the treatment program ends. It continues so as to provide the level of support needed to help maintain continued abstinence. Program addiction counselors will prepare an aftercare plan based on your treatment needs and may include one or more of the following:
Ongoing behavior treatment therapies
Support groups
Sober living program
Support group options
Support group options run the gamut in terms of the types of approaches used. Some of the most common support group types include:
Alcoholics Anonymous
12-Step Programs
SMART Recovery
Narcotics Anonymous
Sober Living Homes
Going from an addiction treatment program back to normal, everyday life can be challenging for anyone. It can easily compromise the recovery progress and result in relapse. The transition to a sober life can be very challenging. For someone coming out of chronic or long-term addiction, sober living homes can offer a gradual way to transition between the treatment program environment and the real world.
Sober living programs are environments where individuals are required to:
Maintain employment
Take care of the home
Pay rent
Attend weekly support meetings
Maintain sobriety
This type of aftercare treatment program can be a lifesaver for someone who's struggled with addiction for a number of years.
Treatment Help for Loved Ones
The effects of addiction can cause considerable hardship for everyone involved including loved ones. Ensuring that the loved ones of someone who is struggling with addiction receive treatment as well not only addresses their mental and emotional needs but also works to further support the recovery efforts of the person addicted.
Treatment options for loved ones may take the form of:
Individual therapy
Support groups, such as Al-Anon, Adult Children for Alcoholics or Alateen
Intervention training, in terms of how to stage an intervention in the event of a relapse
Finding an Addiction Treatment Center
Making the decision to get treatment for you or a loved one suffering from addiction can be difficult. However, help is out there and there is a wide range of various types of treatment programs available that can help you find a program to address your specific treatment needs. Call 318.728.2970 today to get help for addiction.