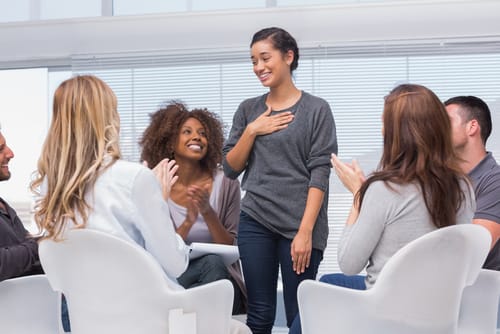 The start of a new year comes with relief that last year is behind and the new one lies ahead, full of possibility. It is the perfect time to reassess certain areas of life and make much-needed changes. It is difficult to figure out how to move forward without really setting goals and priorities. Learn some tips for how to move forward in recovery with a better perspective.
Where to Improve
Recovery is all about balance. It is up to people to check in if they are happy, productive, and living life the way they want. There is always room for improvement. With that in mind, it helps to look at goals and how to best achieve them.
Get out of Debt
It is important to outline how you want to get out of debt and what ways you will pursue to do that. It helps to develop a budget, take classes, and ask others to support you in that endeavor. By gaining better control of finances, the stress of being in debt will not serve as a trigger to use down the road.
Stay Present
Determine the needs and wants. If you buy that shirt, you may not be able to go out to dinner. If you have food at home, you may be able to eat there and save money. The stress of being in debt can be a huge trigger to use. Stay present by focusing less on what you don't have and more on what you do have. Don't worry about the past, think of all the great things you have now. Be mindful of what is going on right now. Journal or write it down and give yourself space to get a clear head before you think about spending more money.
Get Challenged
An intellectual challenge can help keep your brain sharp. Strengthen language skills, practice everyday. The more you do it, the better you will get. Recovery is about personal growth. The more you push, the better you will become. A good challenge is one that stretches you in many ways but intellectually, it helps to use your brain so that you can start processing all the things you are doing and get clear on your ultimate goal of recovery.
The Palmetto Center is based on a Therapeutic Community model. We help people learn how to live free of addiction. We help you gain clarity on your goals and focus on sobriety one step at a time. Our community support provides structure while trained counselors offer life skills training and therapeutic techniques to help you move past addiction. Our program provides special focus for professionals including chiropractors, nurses, doctors, lawyers, and more who need help with addiction recovery. Call us to find out more: 866-848-3001.