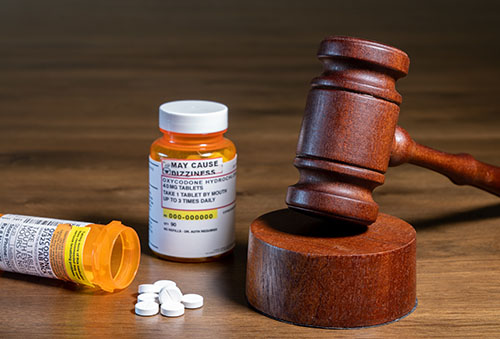 Opioid Treatment and How It Is Becoming More Available Since a New Bill Passed Congress
The opioids bill, also known as the Comprehensive Addiction & Recovery Act (CARA), was passed in Congress to give those who are addicted to drugs better access to treatment and rehabilitation rather than incarceration. Opioids or heroins are conceivably addictive prescribed medications to kill pain.
The American government has estimated more than 2 million Americans with opioid abuse problems, plus about 500,000 more heroin addicts. In 2014, more than 47,000 Americans died from drug abuse — twice the fatality rate in 2000; and most of those deaths were caused by heroin or opioids.
The Comprehensive Addiction and Recovery Act emphasizes drug addiction rehab and overdose prevention to help stop the opioid and heroin drug epidemic. The bill was intended to assure that the federal resources are focused on effective programs of evidence-based prevention, treatment and recovery that are proven and tested in the local communities.
Details of the Bill
Some of the most important points of the bill that enforces a wider availability and accessibility of opioid treatment in the U.S. are as follows:
The opioids bill expands the type of people who can give medical prescriptions to patients of addiction by allowing the nurses and physician assistants to treat people addicted to drugs using medications. The non profit treatment centers will now be able to utilize physician assistants and nurse practitioners, who are more available and affordable compared to doctors. This may have an affect in the way rehabilitation centers treat their patients.
The bill allows the Department of Health and Human Services to give subsidies for treatment and recovery programs improvement and expansion in states and community organizations. It also supports Law Enforcement Assisted Diversion and other related programs that allow the police departments to deliver people with addiction problems and minor drug law violations to evidence-based treatment rather than the criminal justice system and incarceration. This will help transform the meaning of addiction from a crime to a health problem.
Through the opioids bill, the Department of Justice is authorized to expend $100 million every year for five years to look for substitutes to jail for opioid abusers, and to enable prisons to treat inmates with opioid addictions using methadone or buprenorphine.
The bill also allows more people to have access to naloxone, the lifesaving drug that is safe to use and can effectively reverse an opioid overdose, reducing the risk of death. Before, people who are at risk of an opioid drug overdose normally cannot access this drug. CARA supports that access of naloxone would be expanded for school and community center workers as well as first responders or family members, who are in the position to handle treatment to a person experiencing an overdose.
The opioids bill or CARA encourages pharmacies to fill standing orders for the drugs that reverse opioid overdose so that those likely to encounter people who are suffering an overdose will have the drug on hand and save a life. It addresses getting the lifesaving drugs outside the emergency and out into the community.
CARA also provides a wider offering of buprenorphine, one of the most effective medications to treat opioid addictions. Currently, addicts in the worst-hit states are stuck on waiting lists because the doctors can only prescribe 100 patients at a time. The expanded provision of the Comprehensive Addiction and Recovery Act provides buprenorphine, methadone and other medication-assisted treatment even to people who are involved with the criminal justice system. There is an overwhelming need for medication-assisted treatment and therapy for opioid dependence among the incarcerated people, but the current correctional facilities do not provide them. Through CARA, this too will be given solution.
Finally, the opioids bill requires hospitals and social services to report, record and aid drug-dependent newborn babies and their families. Most babies born to addicted mothers, including those who were taking prescribed medication, were not reported by hospitals, which is required by law. As a result, more than 110 babies died since 2010, which could have been prevented should they haven't been sent home to families unequipped to give proper care. The new law promises to provide "safe care plans" aiming to keep newborn babies at home with their families while receiving added help and support. This is a significant factor in the wider effort to fight opioid epidemic and give susceptible families a higher chance at a better future.
Opioid Abuse and Treatment
The abuse of opioid and other addictive drugs is now a nationwide epidemic that takes victims across geographic, racial and economic lines in America. The opioids bill or the Comprehensive Addiction and Recovery Act aimed at repressing abuse through medication-assisted treatments, wider medication drugs availability and accessibility and other opioid programs. This is the first component of legislation to acknowledge that drug addiction is a public health crisis and not a moral failing.
Senator Whitehouse on the Comprehensive Addiction and Recovery Act