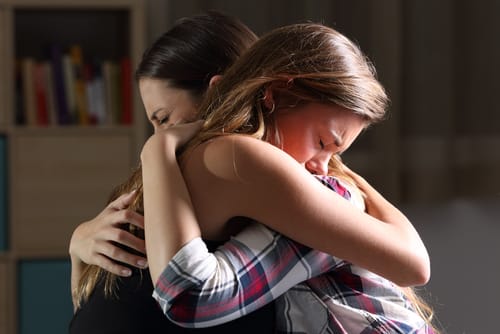 How to Cope with Unsupportive Family Members in Recovery
In a perfect world, a person in recovery would have a supportive family to help them following treatment. Not everyone has this arrangement. Some people lack a nurturing, loving family. Especially when spouses have been hurt, siblings may have been lied to, and parents may have been stolen from. Most addiction treatment programs are 30 to 60 days long. Loved ones often need time to adjust to a new reality with a loved one. Learn how to cope in recovery if there are family members struggling to be supportive.
Be Understanding
With some time to understand yourself, it helps to try and understand where loved ones come from. They are often hurt and not ready to trust. The best thing to do is stick with recovery goals and show loved ones they are committed. Over time, they learn to forgive and move on with the relationship. Try to be empathetic.
Avoid Fighting
Arguing is not likely to solve anything. It can put you in an even darker place and increase the risk of relapse. Nobody feels good fighting. It leads to shame, embarrassment, and guilt. If you have confrontational people in your family, step away when things get heated. Keep cool and calm, you will be grateful you did later.
Keep a Distance
Sometimes, the best thing to do is distance yourself. Your recovery must be first priority. If someone is not supportive, give them space. When a person makes you feel more frustrated, unhappy, or worse about the situation, they may be toxic for you.
Make Peace
Addiction brings up a lot of hurt. Part of the 12 steps is making amends with yourself and others. Apologize for the harm caused but understand the person may not be ready to accept your apology. By making peace within yourself, you can continue progressing through recovery.
Form Positive Relationships
Surround yourself with positive people. You can find fast friends in therapy or by volunteering. If you have loved ones you know supported recovery, make an effort to spend time with them. There is always something special to share with others. The more relationships you establish, the more purpose you can find in your whole life.
The Palmetto Center is based on a Therapeutic Community model. We help people learn how to live free of addiction. Our community support provides structure while trained counselors offer life skills training and therapeutic techniques to help you move past addiction. Our program provides special focus for professionals including chiropractors, nurses, doctors, lawyers, and more who need help with addiction recovery. Call us to find out more: 866-848-3001.