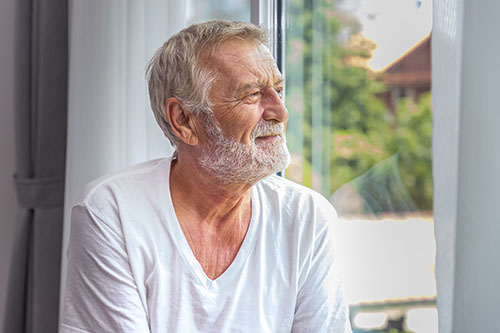 Not many people realize that your body has natural opioid receptors. In fact, your body actually produces a type of opioid that helps to fight pain when you have received an injury or experience pain. These opioids are also produced in the intestine to help relieve pain and discomfort that may come from digestive issues.
Because your body has natural opioid receptors built into its cell structure, ingesting opiates by mouth or other means is easily received into the body and the effects from them are almost instant. This is one of the reasons opiates work well in our bodies for pain relief. Sadly, this is also one of the reasons that prescription painkillers and street drugs like heroin are so addicting.
Just like any other chemical that you put into your body, your body builds a resistance. Over time the use of chemical opiates causes your body to stop producing natural opioids and will require that you ingest more and more of the drug to achieve the same level of 'relief'. At this point, you have an addiction and you will need help to overcome this issue.
Using Imodium For Withdrawal Is Dangerous
n recent years there has been a surge of people using over the counter (OTC) medications to either supplement their addiction or try to break their addiction. For those suffering from addictions to heroin or opiate painkillers, the OTC medication of choice is Imodium anti-diarrhea medication. However, the dosage levels are extreme and can cause death. According to a recent CBS news report news report, the FDA has made a move to curb the abuse of the medication by asking manufacturers to change the way they package their products.
Instead of seeking treatment through a qualified rehabilitation center, people suffering from an opiate addiction are using the Imodium to reduce the side effects they are experiencing from withdrawal. The Imodium calms their intestinal discomfort, and when taken in extraordinarily high doses, may even give them an overall euphoric feeling. They believe that since it is an OTC drug it is safe. This is far from the truth.
Imodium medicine works by mimicking the way your body naturally produces opioids in your intestines to help them relax and stop diarrhea. This has been a very successful way to treat this problem for many years. However, people dealing with withdrawal symptoms are now using this medication to relieve their symptoms to an excess that is causing them to be hospitalized or, in some cases, die.
Breaking An Addiction
Overcoming an addiction is something that you should never attempt alone. Although there have been people who have successfully overcome their addiction by going 'cold turkey', the majority of those addicted suffer so greatly from their withdrawal that they quickly relapse to relieve the suffering.
Rehabilitation centers are designed to provide a safe, caring and compassionate environment to overcome drug and alcohol addiction. A quality drug rehab center has everything in place to help you overcome the physical, emotional and psychological parts of the addiction recovery process.
A dedicated rehab center will have a substance abuse counselor dedicated to your recovery so that will not have to make this journey alone. A professional drug rehabilitation center will also have everything in place in their facility to help you get through the most difficult points of recovery and beyond.
Detox Does Not Have To Be Scary
Detoxing your body from a substance addiction is difficult. Saying it is easy would simply be a lie and it is because it is difficult that it is important to get help so that your efforts lead to success and not a failure.
An addiction recovery center is designed to help you detox and will create an individualized plan that is based on your specific needs. They will work with you closely to understand your addiction and will be there to help you make the journey to recovery.
Recovery Is Achievable
For some, recovery may sound too difficult to achieve, but if you've read this far, you are hoping that there is an answer out there somewhere. You may be tempted to risk trying to treat your addiction with OTC medications yourself instead of looking into drug rehab centers for help. Maybe you will just tell yourself that you are a 'functioning addict' and that you can manage this on your own and in your own time.
In reality, these are all symptoms of the addiction itself. Recovery is achievable, even if it is difficult at times when you enroll yourself into an addiction recovery center. Using a rehabilitation program is the best and easiest way to fully recover.
If you make the choice to overcome your addiction with the help of professionals it will make the process much easier and position you much better for success. It is not as hard as you may be thinking right now. But only you can decide. Decide if you want to continue fighting your addiction on your own with the probability of the addiction winning, or decide to seek help and overcome the addiction with care and support with the probability of being drug-free. When you look at it this way, the choice is clear.