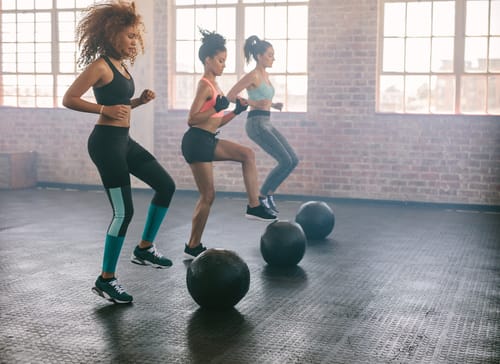 Does Exercise and Movement Really Help Recovery?
Moving the body has myriad benefits for people in recovery. Simply moving every day can boost the mood and more intense exercising can create long lasting health benefits for the body. Making a daily commitment to stay physically active can optimize recovery. Here are some tips on how to get started incorporating movement into your recovery.
Mental Health and Exercise
Scientists have worked for years to prove that exercise such as walking can decrease depression and anxiety. Endorphins and serotonin are powerful mood modulators that help you calm down, feel less anxious, and think more clearly. The brain's reward center secretes dopamine to enhance the pleasure and joy associated with certain activities. Even walking the dog in the park can be considered movement and exercise. Putting in the effort can build a recovery that is intentionally focused on creating health and wellness.
Get Walking
One of the little known benefits of walking is that it can regrow the hippocampus, the brain center involved in memory and learning. It may also repair the brain's CEO, the frontal cortex. Moderate activity is really the goal. Going full throttle can be damaging to the body over time as it can lead to increased injuries of the bones and muscles. Think about taking a five-minute walk around the block or 30 jumping jacks to reduce intensity of withdrawal symptoms. You may want to avoid extreme exercise in early recovery, as it boosts the appetite and depletes choline, a nutrient impacting memory, energy, and muscle function. Walking the dog or finding an excuse to go walking with friends can be both social and physical, a great way to boost mood all around.
Get Physical
Physical movement is integral to managing weight during transition from addiction to recovery. Cravings for substances often transfer to junk food. Physical activity alters the reward circuits in the brain so well it can replace some of the dependence on unhealthy addictions. Lab rats that exercise for six weeks reduce sensitivity to cocaine. They are allowed as much as they want but often opt for less at longer frequencies. Repeated physical activity helps rebuild the damaged reward system. It also leads to needing less of the substance to get high. Cravings decrease and less focus on the addictive substance was found. Basically, being active reduces cravings, supports mental health, and promotes overall wellness. Getting at least 30 to 60 minutes daily is the optimal amount of exercise recommended to get the benefits. Why not call up some friends or find a sober activity group to hang with and get moving for your health and long lasting recovery.

For more than 25 years, Palmetto Addiction Recovery Center has been devoted to helping those who are struggling, to find serenity and recover. With a focus on holistic treatment for the physical, emotional, and spiritual, our program effectively rebuilds and heals what has been broken by addiction. For information on our addiction treatment program in Louisiana, call us today: 866-848-3001