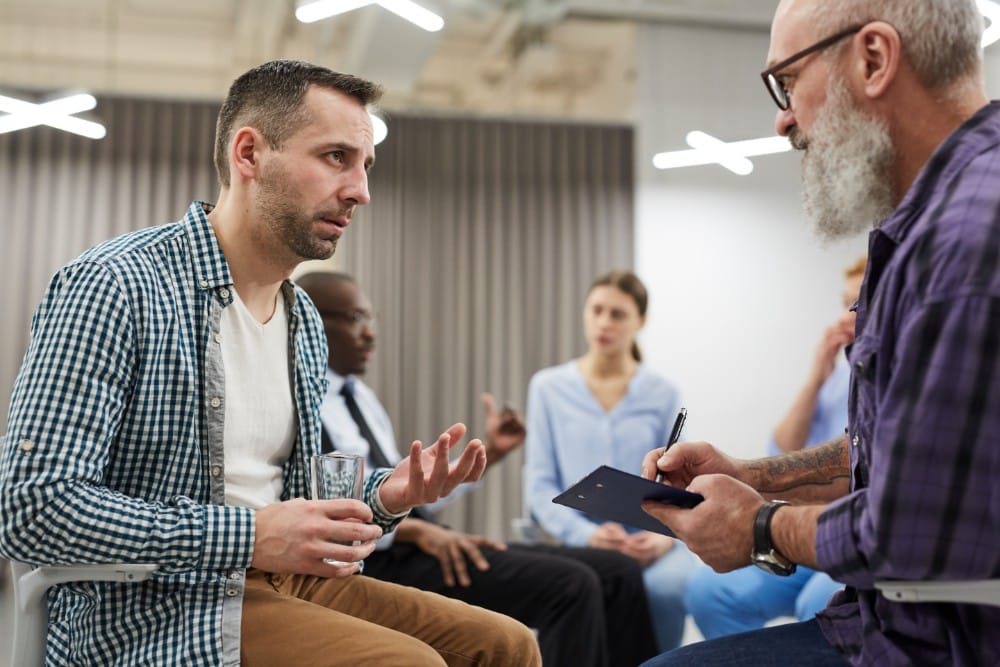 Do Men Have a Harder Time Overcoming Denial About Addiction?
Men are more likely than women to abuse drugs, especially to numb out from stress. Depression is also prevalent among men and the men are less likely to seek mental health treatment. Not only is depression higher among men, but addiction rises as well when a mental health issue is present. Men may struggle more with stigma and hold back from asking to get help. Find out if and why men struggle with denial about their addiction and how to support a loved one who may need treatment. 
The Stigma of Men
The chemical changes in the brain take place for men as well as women. Mental illness is like diabetes or any other condition in this way. Mental health issues are hidden because it is hard to be forthcoming. The stigma still exists around mental illness for men who have a hard time admitting the need for help. Men may experience shame and guilt that may lead to them not asking for help. In this way, they feel a burden to stay quiet and keep going the way they are going rather than seeking help. 
Social Connections
Denial is not the only thing men struggle with when it comes to seeking help. Men are raised culturally in many ways to experience the strong, silent type. The men who work hard but say little and don't speak up when things are tough. They hide symptoms easily and mask what they feel so they don't share broadly with social connections or seek out support from these areas. Men often underreport symptoms of depression, which makes it harder to treat. When the negative impact causes an increase in depressive symptoms, substance abuse may follow for some people. Men who struggle with depression, anxiety, and mental health conditions do not embrace healthy coping resources as they may turn to alcohol and other drugs to numb out.
Asking for Help
When a family and support systems see a man they love struggling with addiction, they usually look for some signs to indicate what to do. This may result in a change in the person when they start using drugs and continue to slide downhill as it progressively gets worse. Some signs to be mindful of include change of hygiene, mood, or difference in work performance. They may feel sad, hopeless, or experience physical symptoms. It helps to offer men a way to get support, including setting up doctor's appointments with their acknowledgment they will attend, going to groups or visiting them with him and also asking if he is ready to seek help in rehab. Denial may be strong, but the will to heal may be stronger. It can take time, so be diligent and patient. Seek help when needed and don't let their denial be the last word. Sometimes they need a little extra nudge of support to let them know you're with them all the way.  
The Palmetto Center works to destigmatize men. Our goal is to help men (and women) seek opportunities for growth in recovery. It starts with saying yes to getting healthy. Our program provides a special focus for professionals including chiropractors, nurses, doctors, lawyers, and more who need help with addiction recovery. Call us to find out more: 866-848-3001.