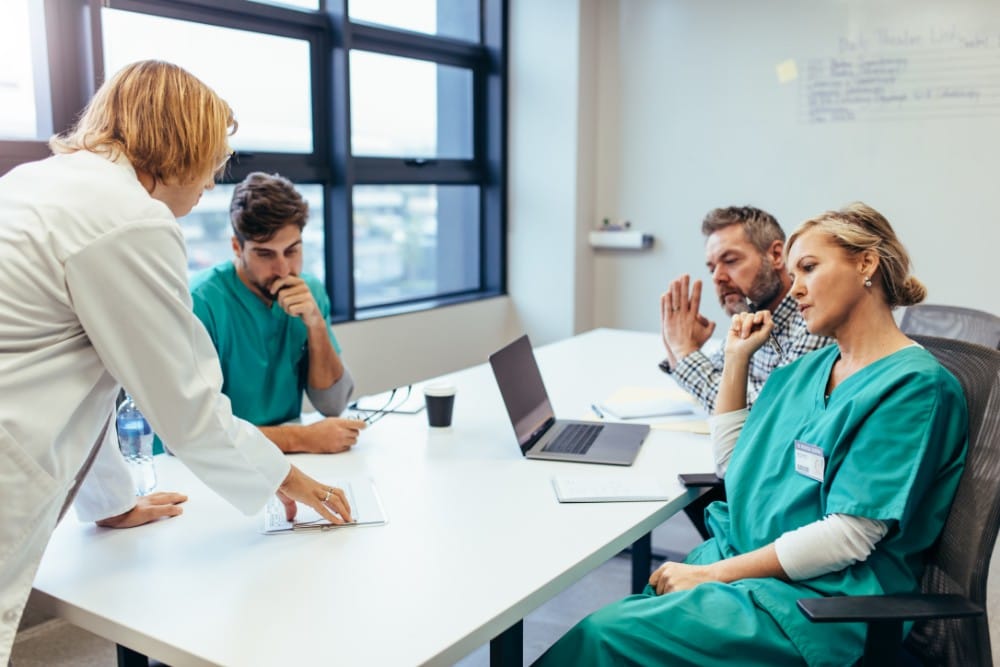 Can Compassion Fatigue Lead to Burnout and Addiction for Nurses?
Nursing is a profession in the hot seat at the moment. Unfortunately, they are at the frontline of taking care of patients each and every day. They are also in a position to burn out due to the stress and work environment of helping people in need all day. Nurses go into this profession to ideally help people heal but they may experience high risk situations where they are exposed to traumatic events, have their own trauma triggered, work long hours, or not feel supported at work. Many reasons add up to compassion fatigue, which may trigger addiction to take hold.
How it Happens
Compassion fatigue is something any nurse or other professional who helps others is susceptible to at work. Nurses who work with cancer patients may see more death and dying than other nurses, which puts them in a higher risk category. Sometimes a certain person may remind them of someone in their lives or they are dealing with trauma from their past they have yet to deal with. Nurses who skip breaks, take extra shifts or come in for extra time may suffer from compassion fatigue over time. They put their jobs over their self-care and forget to honor what they need to stay clear and focused at work, and in life.
Symptoms
At first, nurses may feel like they have a handle on compassion fatigue. They may feel like they are doing a good job. Over time, they may withdraw, become distant, irritable, and short-tempered. They may feel they are not doing enough to help patients feel better and may replay difficult circumstances in their minds. Most nurses describe feeling exhausted and suffer from aches and pains. They may attempt to reduce emotional saturation through alcohol or drug use. When it becomes too intense, they may want to leave as a means of escape.
Lowering the Risk
When a nurse feels compassion fatigue set in, this may signal a challenge to them that they can seek help. Some will choose to numb the pain and trauma they are experiencing by using substances. The key is to recognize the pain and trauma before it becomes an addiction.
Get some boundaries: nursing is a difficult profession. It is important to reduce the risk of compassion fatigue by setting clear boundaries around work and home life. This might mean not hanging out with people from work outside of work, having pets at home to comfort you, being with family and friends regularly and not isolating yourself
Practice self-compassion: don't overanalyze your trauma from work. Things happen out of your control which you had nothing to do with. You also need to eat, sleep well, drink water, and stay focused so you can be healthy for yourself. If you love music, listen to your favorite kind to decompress. Go for a hike, call a friend. Just don't forget to do something for yourself that keeps you sane
Be mindful: yoga and restorative practices can help you fight back against compassion fatigue. Mindfulness is important for self-compassion. Mindfulness is a Buddhist meditation practice but secular forms have been taking hold lately. To practice this, stay present and pay attention to how you feel. Take small mindfulness moments throughout the day at work. Keepa  journal or get a practice that helps you release stress at the end of the day
The key to staying away from burnout, and perhaps addiction, is to stay clear on how you are feeling. Talk to someone, engage with therapists and others who can help. If you are struggling, seek treatment and support. Release judgment and find help for your addiction issues. It will help you navigate this journey of healing when you let go of how you judge yourself so you can help others.
The Palmetto Center is based on a Therapeutic Community model. We help people learn how to live free of addiction. Our community support provides structure while trained counselors offer life skills training and therapeutic techniques to help you move past addiction. Our program provides special focus for professionals including chiropractors, nurses, doctors, lawyers, and more who need help with addiction recovery. Call us to find out more: 866-848-3001.