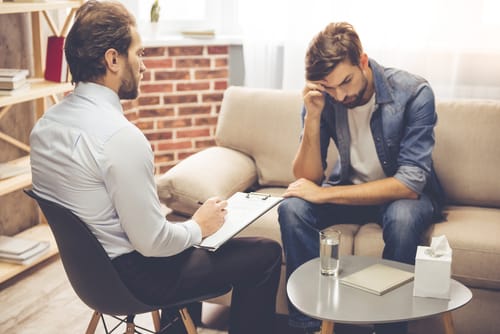 Addiction and drug abuse have many forms as the people who struggle with them also have. When a person realizes they have a drug problem, they may decide to get help from other people. Admitting a problem exists and seeking professional help are critical steps a person can take towards a new beginning in recovery. The next step is for a person to begin rehabilitation. While people realize the importance of going through drug rehab, there are many things working together to make it all work.
Types of Rehab
Most programs begin with therapy after detox is over and the person can resume some normal level of functioning again. Drug rehab is normally focused on behavioral changes. The goal is to help the person change attitudes and behaviors concerning drug abuse, support treatment, ane encourage a healthy lifestyle. The most common forms of therapy used in drug rehab include:
Cognitive-behavioral: helps them identify and learn to deal with situations that tempt a person to use drugs

Motivational incentives or contingency management: focused on positive reinforcement and clear rewards as encouragement

Motivational interviewing: sometimes used before treatment begins as a way to enter treatment and change behavior

Multidimensional family therapy: meets with family in therapy sessions to address ways the drug use has impacted loved ones and work to come up with ways the family can encourage sobriety
Addiction is a mental, physical and psychological disease, and therapy is crucial in helping an addict understand the emotional triggers of his drug use and how to develop new, healthy coping mechanisms.
Benefits for Co-occurring Disorders
Therapy can be helpful for people who struggle with rehab, especially for those who struggle with co-occurring disorders. Mental health issues that go untreated can lead to relapse in recovery, which makes it crucial to receive help for this condition, which has the following benefits:
Addressing distortions in thinking and teaching how to modify them

Help identify self-defeating thoughts or behaviors

Improve coping skills

Develop treatment goals around the conditions present
Being in one or more types of therapy during drug rehab can be the best way to maintain sobriety. Effective therapy can reduce a person's chances of relapsing and help get back on track if the person does relapse. There are myriad benefits to rehab, the best being that the person can work hard to recover their potential abilities, dreams, and goals and stay focused without the use of substances. Mental health issues can also be held at bay better by trained therapists who can work to adjust medications and provide psychological support for the journey.
The Palmetto Center is based on a Therapeutic Community model. We help people learn how to live free of addiction. Our community support provides structure while trained counselors offer life skills training and therapeutic techniques to help you move past addiction. Our program provides special focus for professionals including chiropractors, nurses, doctors, lawyers, and more who need help with addiction recovery. Call us to find out more: 866-848-3001.