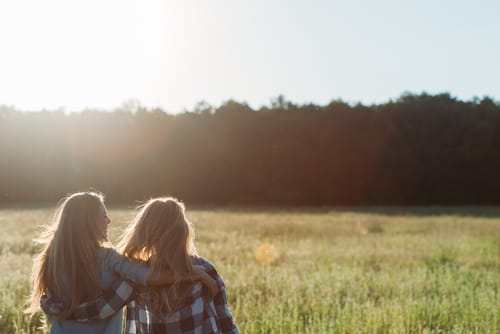 Why Empathy is a Critical Skill to Hone in Recovery
Empathy does not come easy to some people. It can be hard to experience what other people experience in their human condition. When you continue to develop the ability to empathize, you learn how to put yourself in others' shoes but you don't always know how to get to the point where you feel you can do this with family and friends. Learn why it is so important in recovery to develop this skill and how to cultivate it.
Conflict Matters
Every person who has ever lived has had a conflict of some kind or another. The important thing is to know how to disagree without harming other people, cutting them down, and using simple arguments rather than blowing things out of proportion. Patience and compassion are the name of the game when it comes to resolving conflict peacefully. Healthy conflict resolution skills start with empathy and end with empathy. When you show others respect, you don't tear them down. If contempt exists for that person, it is best not to lash out or make them feel unsafe. Empathy begins with understanding their perspective and point of view, then honoring that by communicating openly and honestly with them about what is on your mind and heart so you can cultivate a pathway to healing.
Emotional Connectivity
Empathy fosters a great sense of connection to loved ones and friends when used properly. Give and take in relationships helps foster intimacy and a sense of connection to one another that grows over time. Understanding comes from feeling satisfied within a relationship and contributes to stronger connection. Self-reflection helps people see how others view themselves in the world and how they can build positive space for healing through connection.
Impact of Empathy
When you consider the impact of empathy, it means cultivating healthy conflict resolution and having difficult conversations around what it means to be connected to others. It takes hard work to honor other people and how they see the world, especially since they will likely differ from you in many ways. The key is to maintain connection and keep focused on building that connection over time so that you don't spend time focusing on what they do wrong and rather focus on what they are bringing to the table. It can be quite the game changer for people in recovery.
The Palmetto Center is based on a Therapeutic Community model. We help people learn how to live free of addiction. Our community support provides structure while trained counselors offer life skills training and therapeutic techniques to help you move past addiction. Our program provides special focus for professionals including chiropractors, nurses, doctors, lawyers, and more who need help with addiction recovery. Call us to find out more: 866-848-3001.