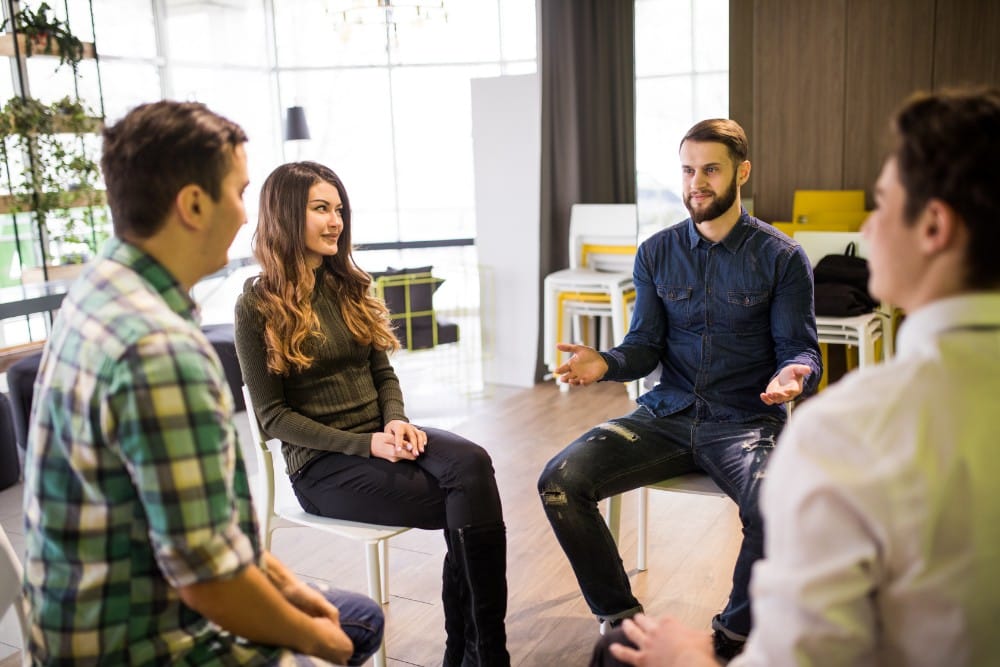 Who Needs an Intervention (and How Can Families Help)?
A loved one who suffers from addiction can experience great pain and difficulty in their life. They may also bring that into the family and make others suffer as a result. Interventions are designed to let the person know they need help and the family and loved ones support their journey of healing if they will accept it. Interventions are healing and necessary for some people, but it means planning well to avoid any pitfalls that may result in the person denying drug use, turning away from the family, or relapsing out of fear and anxiety about their drug use.
Interventions to Help
Interventions gather family, friends, and loved ones with the hopes of inspiring change in behavior. Loved ones meet with people, with or without assistance. They talk about the behavior, how it affects everyone and ways to move past it. An intervention educates and supports the idea that the person with an addiction will create positive change. 
Necessary Intervention
Suffering from addiction is not just the only way people continue to languish without healing. They also deny a problem exists and realize it may be best to choose to help them but they don't always know how to do that. Support of friends and family is key to take that first step in recovery. An intervention is needed to help them move forward in some cases. Often, family, friends, and loved ones join a group for an intervention. This may include therapists and addiction counselors, as well as professional intervention staff who seek to help the person with addiction find healing.
Intervention Failure
Some interventions do fail but many may be successful. Over 90% of people who attend a professional intervention get the help they need. People still refuse help if they are not ready. If they are not ready to quit, they will not get what is needed out of rehab. When intervention fails, it is likely due to:
Not being prepared

Not making the loved one feel safe

Waiting until they are under the influence

Being judgmental or blaming them rather than listening openly

Not using interventionist who can help navigate difficult family dynamics
It is important to note that people need help to recover from addiction but they do not need judgment, shame, or stigma. If they feel this, they may bail on the intervention. The best way to do it is to involve therapists or professionals who can help navigate it effectively and make sure they get the help they need right away. 
Palmetto Center provides a safe space for loved ones to heal from addiction. We are a rehab facility focused on individual needs. Our program provides a special focus for professionals including chiropractors, nurses, doctors, lawyers, and more who need help with addiction recovery. Call us to find out more: 866-848-3001.