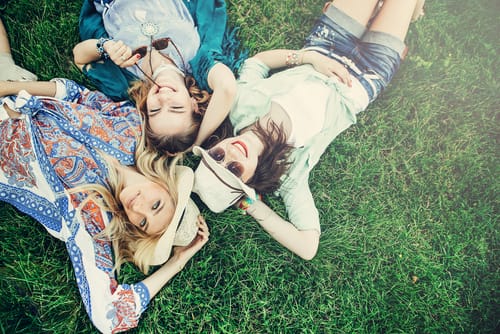 What Are the Benefits of Choosing a 90-Day Treatment Program?
Rehab centers can provide many different treatment options, including up to 90-day treatment. Longer residential stays often have benefits shorter stays do not. A longer stay is not always feasible for every person's schedule or is right for their situation, however they can gain lots of tools for the journey ahead they might not get with a 30 or 60-day stay in rehab. Learn more about the importance of choosing a 90-day treatment program for rehab and recovery.
Getting Clean
The first step in any journey of sobriety is to get the mind and body clean of toxins. Stabilizing the brain and body is important for recovery and it starts with detox. The intake process involves an assessment which helps the team determine course of action during withdrawal and detox. It can take a few weeks for the body to get rid of toxins and stabilize. During this tie, withdrawal symptoms will kick up and it may be necessary to use medication to help symptoms subside. It can be uncomfortable for a time, even dangerous for some people, but detox is a healthy part of experiencing rehab before moving towards a full recovery.
How it Works
During the course of treatment in a 90-day rehab program, therapeutic support is crucial. Most treatment plans include counseling in groups and individually. The counselors work to develop certain skills in recovery including practicing how to deal with cravings, triggers, and relapse prevention tips. Cognitive behavioral therapy (CBT) is a popular mode of therapy but it can be used in conjunction with medication or other forms of therapy to be more productive. Some places provide on-site support while others provide transport to meetings off-site. A 12-step program is an important part of recovery, even after rehab is done. This depends on the person and how they choose to navigate recovery but it can be helpful in getting started down the pathway in the early stages.
Benefits
Every person is different in how they respond to treatment. Their body and mind are also unique in what they experienced and are able to handle in recovery. With 90 days, people have more time to detox, rest, and feel restored going into transitional housing or their life back home. Most programs offer flexible options so people can still work if they have high level jobs or need to be able to come and go during treatment. Although it may seem like a long time, 90 days is ideal for many people who are able to get away  and receive the extended care provided for recovery. Starting over again takes courage and time. Once a person leaves rehab, they are able to use the skills and resources they learned to function more fully and feel more integrated into their lives back home. It will take time, and amends need to be made, but it is worth investigating whether 90 days is a good place to start.
The Palmetto Center is based on a Therapeutic Community model. We encourage you to consider a longer stay if you are struggling with addiction, cravings, triggers, or have relapsed a few times in recovery. There is no judgment in recovery, only a safe place to feel vulnerable, heard, and welcomed. We help people learn how to live free of addiction. Our program provides special focus for professionals including chiropractors, nurses, doctors, lawyers, and more who need help with addiction recovery. Call us to find out more: 866-848-3001.