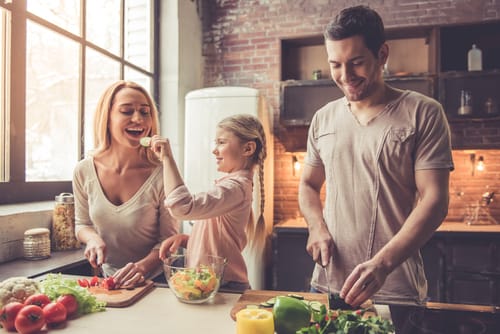 What Are Some Tips to Enhance Family Communication?
Moving further into the new year, people tend to look back and wonder what happened to all those well-intentioned resolutions. They start to fade from sight in February and by summer may be all but gone. While you may be tempted to give up on what your goals are, it is not time to quit. That is the time to put a stake in the ground and start looking to change old habits, especially when it comes to family communication style.
Family Relationships
Family relationships feel the strain when addiction is front and center. As the person using substances falls deeper inside of addiction, they become less able to engage in meaningful interaction. They miss obvious verbal and non-verbal cues and fail to listen carefully or respond thoughtfully. They are preoccupied with numbing themselves by using their chosen substance. Mixed into daily interaction are common addictive behaviors that repel others, like lying, withdrawal, anger, even violence. Communication from the person with addiction is not the only thing that is broken. It is that family members devise their own unhealthy responses to help them manage confusing behaviors of daily life. They avoid conflict instead of talking things out and hide emotions rather than talk openly and honestly.
Changing the Patterns
Changing poor communication patterns takes time. The optimal path is when the person with addiction and family work together. Sometimes the family needs to move towards health without cooperation from the person with addiction. This option may be hard because tendencies shift that may cause a family to feel like they are misleading the person with addiction. Breaking the codependent bond is not easy but it is healthy and necessary to move forward. True relational closeness cannot improve until the family members disconnect from codependent behavior. To improve communication, it takes changing the patterns:
Commit to being truthful with each other. Truth-telling is often in short supply in homes where there are substance-use issues. Denial, minimizing, and rationalization are ways families distort truth. Acknowledge this exists and work to shift the pattern you see in the family as you make a commitment you will not collude with or enable it to continue.

Take ownership of the conflict. Conflict is a natural part of family life but it is how you manage it that matters most. Blame is common in substance-abusing homes. It is easy to deflect responsibility but a willingness to own your part in the problem eliminates the need for others to respond in defense.  

Encourage emotional expression and deeper listening. In families with substance-use issues, emotional expression becomes one of two extremes. Either it is largely absent or it is chaotic. Neither is helpful or healthy. Healthy families encourage people to discuss feelings and respond with empathy and concern.
The goal is to create a space that is honoring and affirming to everyone present and provides a way for every voice to be heard. When this happens, a person can feel respected and the rest of the family can surround them with love that will support their journey in the days, weeks, and years to come.

For more than 25 years, Palmetto Addiction Recovery Center has been devoted to helping those who are struggling, to find serenity and recover. With a focus on holistic treatment for the physical, emotional, and spiritual, our program effectively rebuilds and heals what has been broken by addiction. For information on our addiction treatment program in Louisiana, call us today: 866-848-3001