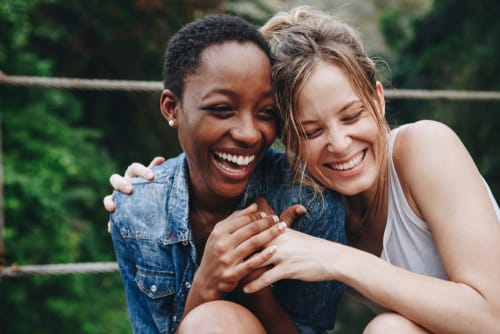 When you wake up after a drug overdose, or you are struggling in recovery, there are people there who can support your recovery. These people are former substance users who have overcome the struggle and are in recovery. If you are fortunate to connect with a peer recovery specialist, you will be offered a source of support like you have never experienced before.
Where to Find a PRS
The cycle of addiction is taking people down all across the country from opioids to alcohol to drugs. People are misusing prescription drugs or they are abusing substances. In response to the staggering stats, more is being done to help people find the road to recovery by those who have gone before. Peer recovery specialists (PRS) are available in the emergency room and are recommended for treatment initiatives as they follow up with people about their recovery. Healthcare providers hope this approach will be effective in getting them the help they desperately need.
More Details
The payment for such programs is still being developed. Participating locations hope to fund these initiatives through the states. The rational being this is less costly in the long run than return trips to the emergency department of hospitals. Policymakers are looking to Medicaid and insurance plans to help cover costs. The idea sounds great but is too new to tell what will happen. The lack of research is working against new PRS programs. Healthcare facilities want to offer services but need to find funding. To get funding, they need proof it is a worthwhile program. Programs are struggling across the United States to get off the ground and get moving.
Personal stories are the most impactful from people who have had peer recovery specialists to support them. They can have a huge impact because they can:
Provide support in community-based centers

Work over the phone

Provide personal recovery planning support

Serve as an engagement contact

Work with veterans through the VA hospitals

Support a holistic plan for recovery that encompasses the individual needs and desires of the person to recover fully
When looking for a PRS, it is important to find one who is willing to support your personal journey of recovery and find ways of encouraging you to keep moving forward in a healthy way. Their role is to accompany you on the journey, not do the work for you. If you are ready, you can find success with a PRS but if you are not sure this is a good fit, it may be a struggle to keep moving forward. It helps to identify what is blocking your success and keep working with providers and therapists to identify how to move past those personal barriers.
The Palmetto Center is based on a Therapeutic Community model. We help people learn how to live free of addiction. Our community support provides structure while trained counselors offer life skills training and therapeutic techniques to help you move past addiction. Our program provides special focus for professionals including chiropractors, nurses, doctors, lawyers, and more who need help with addiction recovery. Call us to find out more: 866-848-3001.