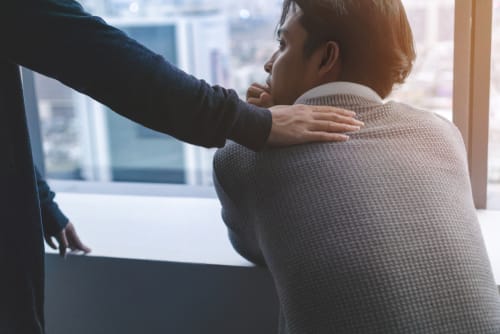 Substance abuse recovery from addiction is a hard process. People believe recovery means ending the addition but, reality is, this includes many steps, time, and commitment. Going through it can be challenging when it comes to balance of the work, maintaining recovery, and personal fulfillment.
Get Treatment
Treatment centers are not alike. In fact, many do similar things but offer lots of different options or focuses. It is helpful to look for the following when seeking out appropriate drug treatment programs that state they:
View addiction as a disease of the brain that can be treated

Customize treatment for each person including medical, psychological, or social issues

Be accessible

Last a decent amount of time (minimum three months)

Alter treatment plans when necessary

Include detox if needed
Some programs demand a lot of time from people, especially residential ones. Outpatient is also consuming so a person should be aware of what they are looking for and what they are getting into prior to starting.
Relapse is Not Failure
Many people do not realize relapse is so common but almost 60 percent of people can experience relapse. Balancing relapse with continued recovery can be difficult but important to long term success in staying clean and sober.
Substance Abuse Completion
A major part of a person's can form around addiction, including their personal identity. When it is all over, that person needs to find a new way of life, even new beginnings with friends and family. One way to recover balance is to grieve the loss of that way of life. Accepting the reality, working through it, and adjusting with support are just some of the steps that may help in recovery.
Find Healthy Outlets
One of the best ways to find balance is to find healthy ways of engaging with people in sobriety. The time a person spends on activities will help create meaning and joy. Some may include:
Cooking

Exercise

Gardening

Finding favorite movies

Repairing objects
Balance is easier when the person has support from loved ones. Family and friends can encourage sobriety as a valuable source of encouragement. A person may make new friends in rehab and support groups that provide support for long-term recovery.
The Palmetto Center is based on a Therapeutic Community model. We help people learn how to live free of addiction. We provide support whether you relapsed or this is your first time in treatment. Our community support provides structure while trained counselors offer life skills training and therapeutic techniques to help you move past addiction along with a special focus for professionals including chiropractors, nurses, doctors, lawyers, and more who need help with addiction recovery. Call us to find out more: 866-848-3001.