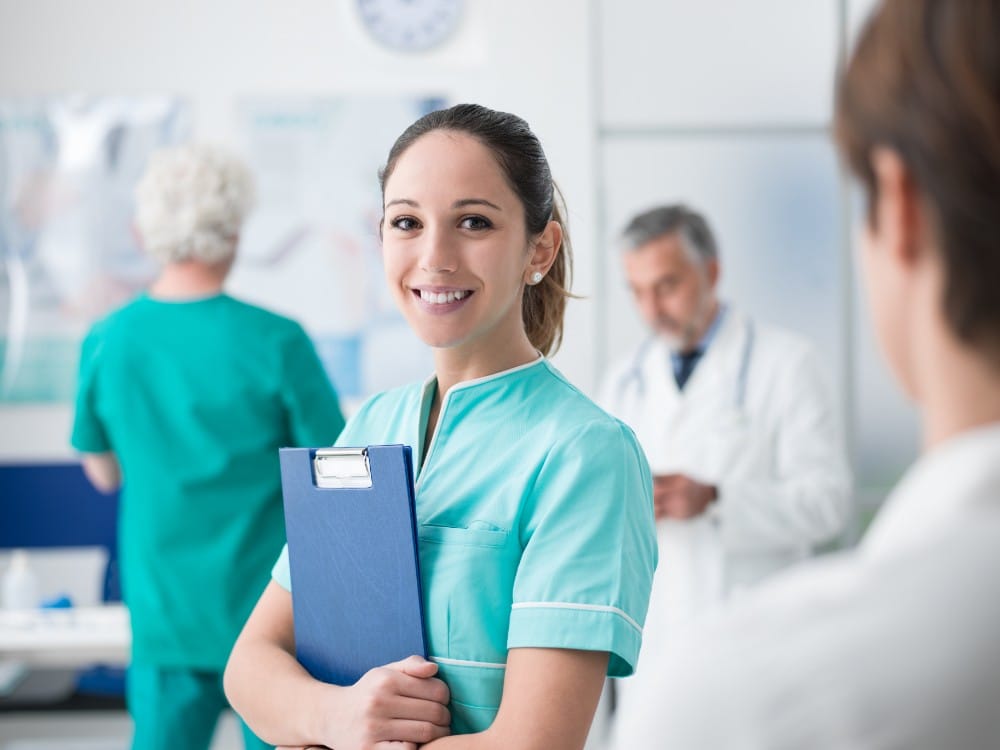 These Are Just a Few Signs of Addiction in the Nursing Profession
Nurses are not exempt to having their own challenges when it comes to addiction and recovery due to the nature of their jobs. Not only that, but they are naturally giving and kind people who typically want to do what they can to help others. They are more likely to face burn out and personal challenges from work, which can lead to stress and a desire to tune things out with the help of drugs and alcohol. Learn more about why nurses turn to substances and what they can do to move away from addiction to freedom in recovery.
Why it Happens
Physical and mental health can suffer for nurses on the job due to stressful circumstances, long hours, and other issues. Odd hours, rotations, and split shifts all make it difficult to know how to navigate recovery from addiction because of the burn out. Fatigue and exhaustion can cause a nurse to make mistakes on the job, which can impact people's lives. This can be detrimental to their mental health, which may lead to alcohol or drug use. Some other issues include:
Stress can bring up issues for nurses like insomnia or mental health challenges

Dealing with patients who are belligerent, in pain, or in critical situations can be difficult to take home after work

One situation after another involving physical and emotional demands can lead to burn out without time to decompress, sometimes for days on end
Drug Use
Substance abuse amongst nurses include a variety of drugs that may feed a person's addiction through their work. Unfortunately, access to drugs makes it somewhat easier to procure the drugs necessary to fuel addiction. This may include:
Prescription drugs, including opioids, sedatives, and barbiturates

Alcohol, which may be enabled by the profession if others on the job are also doing it or it is a cultural norm to go to after-work drinks

Cocaine

Amphetamines

Marijuana

Inhalants

Tranquilizers
Identifying Abuse in Nurses
It is not always easy to identify when a nurse is struggling with drug or alcohol abuse. It may not be right on the job but after hours or before work when it occurs. The signs may be hidden, even as the nurse seems to be on the ball and doing their job. Just because they are professional does not mean they are not struggling. Here are some signs to look for:
Excessive fatigue

Changes in weight (up or down)

Unkempt at work

Forgetful or neglectful in duties

Emotional outbursts

Lying or cheating
Nurses and medical professionals may cover for each other. This can make it hard to admit a problem exists and deal with the reality of abuse. Ignoring the issue means nurse's health is at stake and the lives of those they serve every day. Nurses with substance use disorders may also struggle with mental health conditions which need to be addressed. Medical errors can be lethal if nurses are not cared for properly and getting necessary help.
Finding Help
The best way to help the nursing profession seek help for substance abuse is to have administrators be addressing the issue head on. Employee assistance programs, employer-sponsored programs for benefits and personal programs for healing are necessary to get the counseling and treatment they need. A community of resources and support from the profession is needed to keep nurses healthy but to also enforce healing opportunities in recovery.
As the medical profession realizes the need for nurses to get help with addiction, The Palmetto Center is offering a confidential, safe space to be vulnerable and find healing. We help people learn how to live free of addiction. Our program provides special focus for professionals including chiropractors, nurses, doctors, lawyers, and more who need help with addiction recovery. Call us to find out more: 866-848-3001.