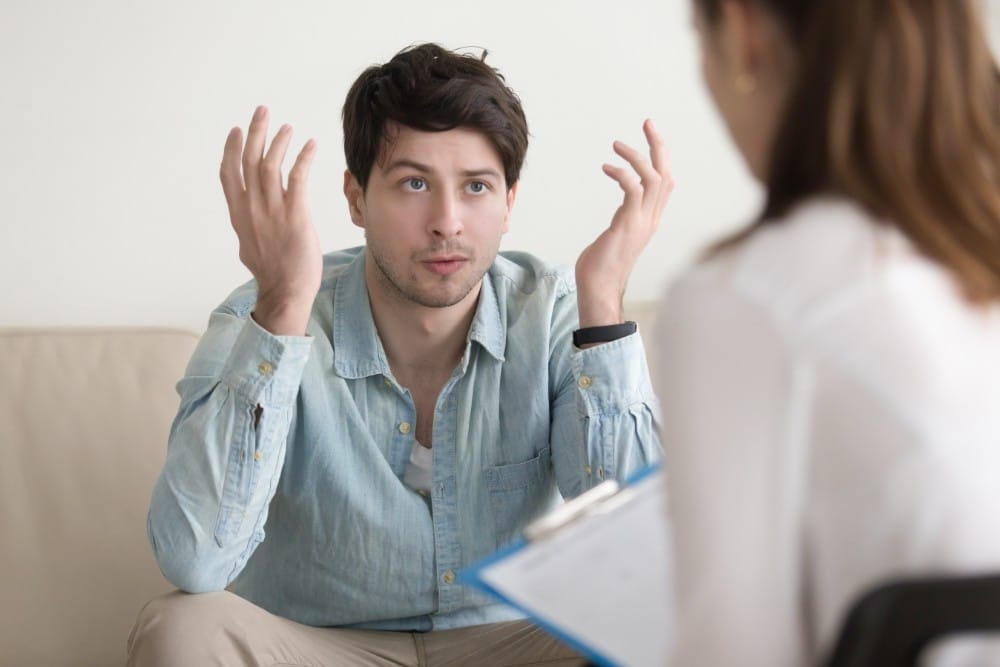 Reducing Feelings of Anger Can Boost Recovery: Here's Why
Anger is a feeling that does not just pop up at any time. It usually lies under the surface and threatens to awaken when something triggers a person. Understanding why anger happens is only part of the journey of getting to the root cause of this extreme emotion. When thinking causes anger, it may be that the thoughts leading up to it are not healthy. Most anger is an emotional experience that, if not dealt with properly, can ruin relationships, work relationships, and keep you from experiencing a healthy recovery. Learn some tips on reducing feelings of anger so you can have a better recovery. 
When Anger Rages
One of the first steps in eliminating anger is to recognize it is often an emotional experience. Anger can feel defeating and deflating. The cost of anger can be extreme:
Risk of stroke 

Risk of heart attack

Higher blood pressure

More focused on external reasons or blaming others for outbursts

May become violent

Lose control

Anger may feel better than alternative emotions
The benefits feel far less invigorating when it comes down to it. It can work against you in the long run because you only feel this way for a short time, and, ultimately, your anger will turn into self-shame and continue the cycle, much like addiction does. When you seek motivation to make a shift and change, you may discover the beliefs that created the anger and find hope in healing.
Finding Hope
The way you express yourself is how others treat you in return. When you experience this feeling of anger bubble up (or burst), you may continue this pattern until it is dealt with in recovery groups and therapy. Anger can be an offshoot of anxiety, which has undertones of grief and loss from childhood or other traumatic experiences. The best thing to do is to seek therapeutic intervention that helps identify root causes and provides a healing journey forward. To reduce feelings of anger, it helps to:
Talk about it where you feel most supported

Identify root causes

Seek mental health support along with addiction recovery

Don't give up
It can be easy to give up and think it is harder to find healing than it is to do the work of recovery. It is not easy looking in the mirror and trying to fix the parts that seem not to be working or functioning as well as you like but have grace and patience with yourself. You are on a journey of discovery and will continue growing and learning along the way if you open yourself to the possibility of healing.
The Palmetto Center can provide counseling and support for anger management along with addiction recovery. Our goal is to help you become the best version of yourself in recovery. Our program provides a special focus for professionals including chiropractors, nurses, doctors, lawyers, and more who need help with addiction recovery. Call us to find out more: 866-848-3001.