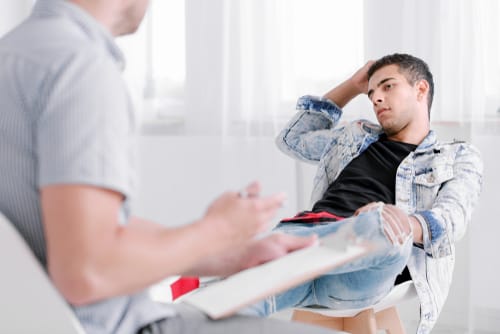 When a person decides to seek professional help, one of the most important decisions they make is to work hard and be surrounded by healthcare professionals who can help them focus on learning how to stay sober. Going through rehab can be scary for people who have to face physical, psychological, and social changes. It is helpful to prepare for these things and embrace them as a healthy part of the process.
Motivational Factors
A person in recovery who is motivated to change habits can influence behavioral shifts, including:
Seeing the impact of substance abuse

Experiencing high levels of stress

Going through one or more critical life events

Receiving positive and negative incentives

Recognizing negative consequences
Many people enter treatment and feel motivated to change because they recognize the ways drugs and alcohol have destroyed their lives. People with addiction will learn how to maintain this motivation during the challenges of withdrawal and recovery.
Effective Rehab
One way to maintain motivation in rehab is to know what to expect. Every program is different. Many key components of effective drug treatment include:
Individualized approach

Easy access

Addresses all aspects of the person

Adequate length of time

Counseling option

Medical therapy

Assessment and modification of treatment plan

Prevention of relapse and helping the person get back on track
When a person is in rehab, they experience big shifts before, during, and after the process. They should prepare for that and allow for time to adjust. The body needs to adapt to physical changes that occur in detox. This process allows the body to relearn how to function without substances. Detox is often uncomfortable, even painful. It may be necessary for the person to regain normal functioning. Going to therapy and support groups can help a person prepare for changes with friends and family. To be successful, a person needs motivation internally and externally. Loved ones who struggle with addiction may relapse once or even several times, but they need to find motivation to keep moving forward which comes from inside themselves but also a supportive community.
The Palmetto Center is based on a Therapeutic Community model. We help people learn how to live free of addiction. Our community support provides structure while trained counselors offer life skills training and therapeutic techniques to help you move past addiction. Our program provides special focus for professionals including chiropractors, nurses, doctors, lawyers, and more who need help with addiction recovery. Call us to find out more: 866-848-3001.