Statistics show that over 21 million people in the United States are addicts, meaning that you most likely know one or two people who struggle with addiction. When you're concerned about a loved one's constant drinking or habitual drug use, it is hard and often very difficult to know what to do. Convincing someone with an addiction to go to treatment can be extremely difficult, but it is possible. If you are trying to convince an addict to get help, keep these things in mind to maximize your chances of success.
Educate Yourself on Addiction and Treatment
The first step in getting help for a loved one is to educate yourself on the topic of drug abuse and addiction. It is important to know the signs of drug abuse, the dangers of drug abuse and addiction, and treatment options. Having these facts and this knowledge on hand will equip you to answer any questions that your loved one may have, as well as help you to have a more empathetic and understanding point of view.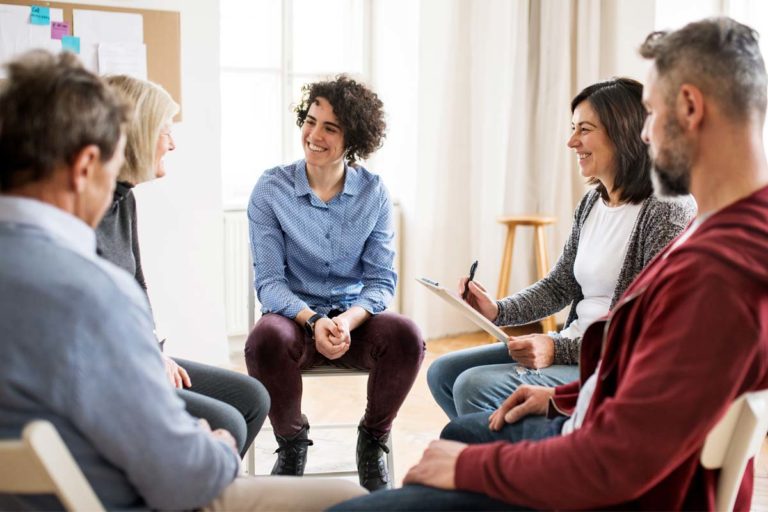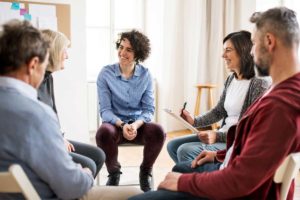 Stop Enabling the Addiction
It is extremely important to understand the difference between helping your loved one and enabling them in their addiction. If you are financially supporting them or lying for them to help hide the problem, you are enabling them. When you stop enabling your loved one, they will not only start to see the consequences of their actions, but it will also make it harder for them to keep feeding their addiction. 
There are still several ways that you can help your loved one through this process without enabling them. These include:
Establishing boundaries with your loved one and upholding them

Educating and encouraging your loved one about treatment options

Participating in treatment programs, such as family therapy
Plan an Intervention
One of the most effective tools in convincing your loved one to go to rehab is an intervention. An intervention will include you, as well as other friends and family members, who will come together to speak directly with your loved one, explaining in detail how this person's substance abuse has negatively affected each of your lives.
When planning an intervention, planning ahead of time is important. You will want to ensure when it is at a time when your loved one will be sober and in a more approachable state of mind. It is also important to speak with a rehab center ahead of time to plan a post-intervention strategy. Secure a spot in treatment, coordinate payment plans, and pack a bag for your loved one ahead of time. If the intervention is successful, you will want to get your loved one straight into care.
Encourage Counseling and Support Groups
Even if your loved one is not ready for in-patient treatment, it's important to encourage them to at least attend a support group or counseling. There are both in-person and virtual options for support group meetings. You can also offer to attend a support group with your loved one, such as AI-Anon or Nar-Anon. These groups offer valuable support and guidance to assist families of those with a substance abuse disorder.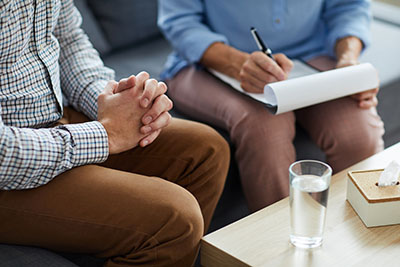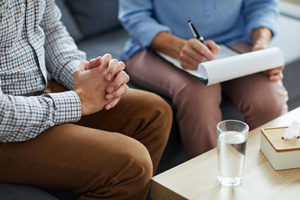 Key Points
Do your homework.

Learn about the drug itself, treatment options, and how these treatments work. 

Show your care and concern.

When conducting an intervention, it is important for your loved one to understand that you are doing this because you love them. Let them know that they are not alone in this process. 

Remember to listen.

Listen as much as you speak; it is important that they feel as though they are being heard. 

Set your limits.

When they refuse treatment, help them to understand the consequences that come with that. 
Start Your Road to Recovery Today
If you still aren't sure about how the recovery process works, no need to worry. Here at Palmetto Addiction Recovery Center, we understand how nerve-wracking or intimidating it can be to start your addiction recovery journey and our team of professionals is here to help! Our recovery centers offer several different recovery programs to choose from, including residential treatment, professionals program, medical detox, intensive outpatient treatment, relapse track, 3-day evaluation, and a family program. If you or someone you know is struggling with substance addiction, call our office today at 318-728-2970!