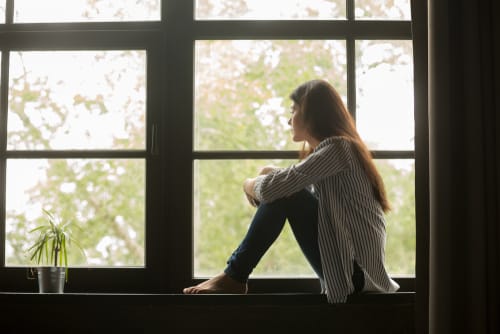 How Do I Cope with Loneliness in Sobriety?
When people gain sobriety, whether it is for the first time, or a subsequent time, loneliness can be pervasive. Some people are unprepared for how to cope with the feelings that come up as a result of becoming sober. It means assessing who your friends are, what family you spend time with that may be toxic, and changing your ways of living. There are ways to cope with the help of some tips and tools that support a healthier way of life.
Releasing Shame
There is a lot of shame built into the word sobriety. Unfortunately, people hear this word and thoughts or visions come to mind of what it means. It can truly mean lots of things, but it only matters what it means to the person who is newly sober. Maybe you were outed by a friend or family member when you were not ready to tell everyone in the known world about your sobriety. From the outside, you probably are not wearing a patch or badge that tells everyone you're in recovery. It can feel like once you do, people may not be sure how to be around you or even stigmatize you for being sober. Rejection hurts and it can cause you to isolate yourself further. This, on top of existing mental health struggles and issues you may be having, can be a recipe for disaster when it comes to recovery.
Rejection
People with addiction face a public rejection. Psychologically, this has a lasting impact on a person's self image. Connections to a social network and family are a fundamental need that has to be recognized and accepted. When this need is thwarted, it activates the brain's dorsal anterior cingulate cortex, the region which registers physical pain. How you cope with it varies person to person but the stress of the pain can push you to develop behaviors that are unhealthy and lead to riskier ones also. Depression and helplessness can prompt relapse if it is not taken care of right away.
Finding Support
The best way to combat loneliness in sobriety is to seek out support. This will help you navigate the challenges and put a boundary up against those who may stigmatize or seek to damage your self-esteem.
Tap into a support network. Find a friend, a group, or people whom you know accept you. Have different groups of friends for different things but they should all support your sobriety.

Focus on what you offer. Jot down your strengths in a journal and voice your talents out loud. Find ways of boosting your self-worth as it will be key to battling social rejection.

Lead by example. Explain to loved ones that they need to lead by example. With kids especially, this can be a key to combating bullying or causing others harm with words and actions.
Loneliness can come from mental health issues that linger in sobriety, also. If it is hard to make friends, socialize, or get out of the house and do things, you may need to address it with a mental health counselor or physician who can talk to you about how you're feeling and address these issues with you directly. Your sobriety is the most important thing in your life, don't be afraid to reach out for help.

For more than 25 years, Palmetto Addiction Recovery Center has been devoted to helping those who are struggling, to find serenity and recover. With a focus on holistic treatment for the physical, emotional, and spiritual, our program effectively rebuilds and heals what has been broken by addiction. For information on our addiction treatment program in Louisiana, call us today: 866-848-3001