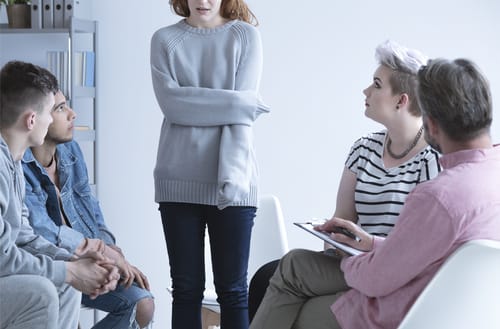 Addiction treatment is intense and overwhelming. Many people are unsure how to approach their treatment program and stay engaged. The most effective way to receive addiction treatment is to get involved in the whole process. Someone who is committed and involved in treatment has a greater chance of completing rehab and maintaining sobriety long-term.
Successful Treatment Keys
Enrolling in rehab does not make a person enroll in the sobriety club. It takes time and energy to get into the treatment process fully and engage all the way. It consists of willful participation, which includes:
Individualized treatment customized to various needs. People can provide information about concerns and discuss this with healthcare professionals

It is important to make sure they stay in treatment for adequate amount of time to allow the process to be completed. People should stay at the treatment center until rehab ends

Assessment of progress, as well as modification, is necessary. Sometimes healthcare professionals at addiction treatment centers realize a person's needs have changed and it is easier to monitor needs if they are cooperating
Recovery is done best when the people are willing to seek treatment. Complete treatment is one that changes with the needs of the person over time.
Family Involvement
Another key way to engage people with addiction in treatment is to keep loved ones involved from the family. Instead of going through it alone, it helps if people allow their family members and friends to work through issues with the person who has addiction. A person's family can be involved in both treatment for outpatient and inpatient which may help to:
Gain new perspectives on addiction

Identify negative behavioral patterns

Offer support by visiting the person going through treatment

Creating safe and healthy environment
Addiction Treatment Process
Being actively involved in addiction treatment process is key to successful recovery. If a person has little to no motivation throughout rehab, they may lack motivation when returning to everyday life. Commitment to treatment is about standing a chance of showing commitment to long-term sobriety after treatment ends. The attitude is that a person should do rehab and demonstrate a desire to understand addiction and ways to manage it that translate into a desire to stay sober after it is over.
The Palmetto Center is based on a Therapeutic Communty model. We help people learn how to live free of addiction. Our community support provides structure while trained counselors offer life skills training and therapeutic techniques to help you move past addiction. Our program provides special focus for professionals including chiropractors, nurses, doctors, lawyers, and more who need help with addiction recovery. Call us to find out more: 866-848-3001.