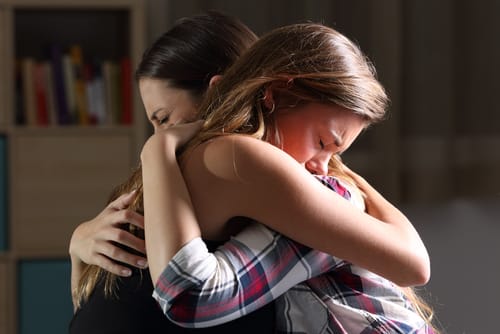 Empathy May Play a Role in Relapse: Here's Why
Empathy is the ability to relate to people's emotions. This trait helps people identify with others, their feelings, and support them. Having this emotion is extremely important to support those in recovery from drugs or alcohol. Learn more about this trait its role in relapse.
Empathy and Sympathy
Some people may use the words empathy and sympathy interchangeably, but they are not the same thing. When a person feels sympathy, it means they identify with certain feelings the other person may feel. Empathy differs from this because it means being able to share the experience of another. Sympathy is more about feeling sorry for someone while empathy is about trying to understand what others are going through.
Benefits of Empathy
Empathy and empathic listening can be useful for people in recovery from addiction. There are some benefits to this approach with other people:
Reduces conflict for people and those in relationship with them.

Improves relationships because those who have been addicted to alcohol or drugs will have done a great deal of damage to relationships and empathy can allow them to repair this damage.

Improves communications because it is less likely to become a misunderstanding.

It reduces feelings of bigotry, racism, sexism, and all other types of intolerance. Empathy allows people to see everyone is in the same boat.

Makes people more open-minded about life in general.
How to Develop Empathy
If you are wondering how to develop this particular skill of being empathetic, there are some strategies that may help you develop it:
Empathy requires using imagination to understand how the other person is feeling

Many individuals have the habit of thinking about what they are going to say when the other person is still talking

The goal is not to judge what the other person is saying but to understand what they are saying

Keep in mind it is never possible to fully understand another person but you can empathize and put yourself in their shoes

You never have to approve of the actions, thoughts, or behaviors of the other person. The goal is to understand them
Empathy can be hard as a skill to develop but it takes time, effort, and energy to keep focused on building positive skills that will support you in recovery. By learning empathy, you can work on rebuilding relationships, building new ones, and continuing to grow in recovery.

For more than 25 years, Palmetto Addiction Recovery Center has been devoted to helping those who are struggling, to find serenity and recover. With a focus on holistic treatment for the physical, emotional, and spiritual, our program effectively rebuilds and heals what has been broken by addiction. For information on our addiction treatment program in Louisiana, call us today: 866-848-3001