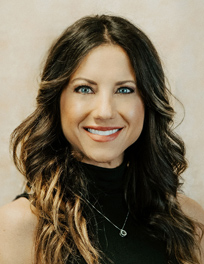 Aaron is a graduate of Louisiana Tech University with a Bachelor's in Psychology (2006) and a Master's in General Counseling and Guidance (2009). Aaron is a Licensed Professional Counselor (#4468) with experience working across different cohorts ranging from adolescence to the geriatric population.
Aaron approaches counseling using perspectives based on reality therapy and cognitive behavioral therapy. Cognitive-behavioral perspective focuses on patterns of thoughts. Actions are explored in order to better understand the client's problems and to develop solutions. Reality perspective is a cognitive behavioral approach focusing on the here-and-now of the client's situation and how to create a better future. 
After completing a year of training to become a Trauma Therapist with Judy Crane, Aaron has been incorporating more experiential therapy and somatic experiencing techniques to address the cellular and visceral effects of trauma that arise in the individual. Aaron additionally runs an all-female group that offers another level of safety and security to those women practicing being vulnerable and exposing traumas that they have never felt comfortable sharing with others. The bond that these women have by experiencing, sometimes for the first time, love and acceptance of being vulnerable is beautiful and life changing for the individual. 
Many clients do not understand why they behave the way they do, but when you look at a client's past and the way they have internalized events in their past, the behavior begins to make sense. By doing so, the client can become more aware of the negative messages that have been internalized and work toward challenging and replacing them with new positive truths about themselves. Being able to experience this transformation in a client is one of the most rewarding gifts of Aaron's job."